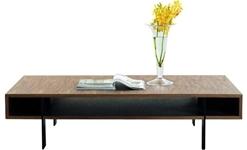 The Obligatory
Long, Low Affair
To the best of our knowledge, there hasn't been a scientific study dedicated to this subject. However, we can confidently put forward a hypothesis stating that all modern living rooms contain a coffee table.
The surprising part is that an object so mundane still has its mysteries and idiosyncrasies. To begin with, the very origin of this piece of furniture is murky.
The History
According to one theory, coffee tables were derived from the tall, round tea tables common in the more prestigious European homes of the 17th century. When coffee became popular and armchairs lower, the story goes, tea tables gradually evolved into a low, long affair, changing their name in the process.
Others say that the popularity of Japanese style during the second half of the 19th century gave rise to the spread of low tables. However, this theory neglects to explain the name.
The third school of thought claims that modern-day coffee tables originated in North Africa, specifically Morocco, where people sat around low tables and drank coffee too.
Since coffee was introduced to Europe in the 16th century, it means that it took the new piece of furniture associated with the beverage several centuries to become widely accepted. Even the most dedicated furniture historians could not find any examples of coffee tables made before the mid-19th century.
The Styles
Today, we are more likely to notice the absence of a coffee table in a living room than its presence. Just look at this image. Something is missing, right?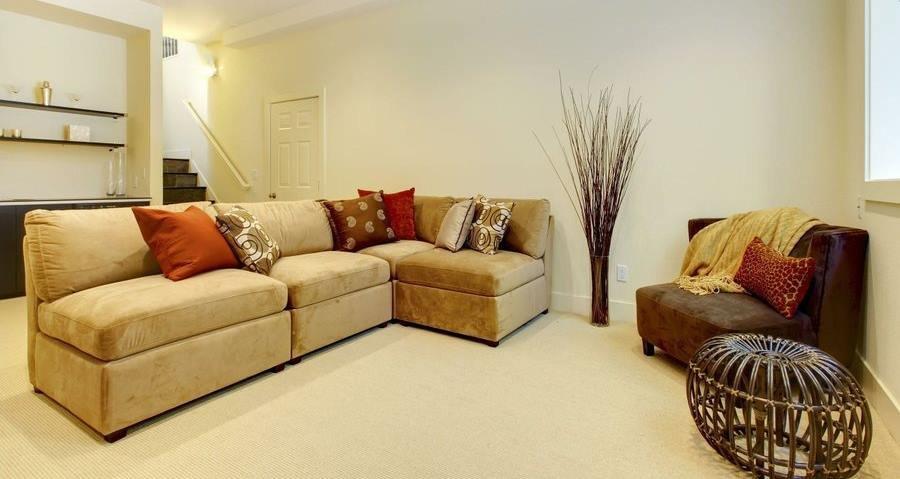 In fact, many interior designers say that not having a coffee table is about the worst furnishing mistake you can make. So, the question is not whether to acquire a coffee table or not; the question is which of the many styles of coffee tables to choose.
There are coffee tables in sleek and clean minimalist lines. The retro 50s kidney shaped coffee tables. The coffee tables that double as aquariums. Trunk coffee tables. The one style you cannot have is antique, because coffee tables were not made before the 19th century. The best you can do is get a coffee table in the style of your preferred antique period. Whatever you do, we do not recommend sawing off the legs of an authentic antique table!
Despite being a recent arrival, coffee tables have an illustrious pedigree. Some coffee table designs have achieved an iconic status. Here are three examples:


The Noguchi coffee table was designed by Isamu Noguchi in 1947. Dubbed "a true sculpture for use", it is still one of the most popular and critically acclaimedcoffee tables in the world.
The "unfinished" hand-made natural wood coffee tables by George Nakashima, who was active between 1930 and 1980, made a lasting influence on coffee table design.
The resin sculpture-coffee tables by Gaetano Pesce are works of art that are sturdy enough to withstand even a home with small children.
The coffee tables above would set you back a sizeable fortune. However, even if you cannot afford them, they may inspire you in your search for the ideal piece among the many coffee tables available on bidorbuy.
What Goes on It
Coffee tables are perfect for display of various ornaments such as vases with flowers, scented candles, coffee table books or collections of decorative objects.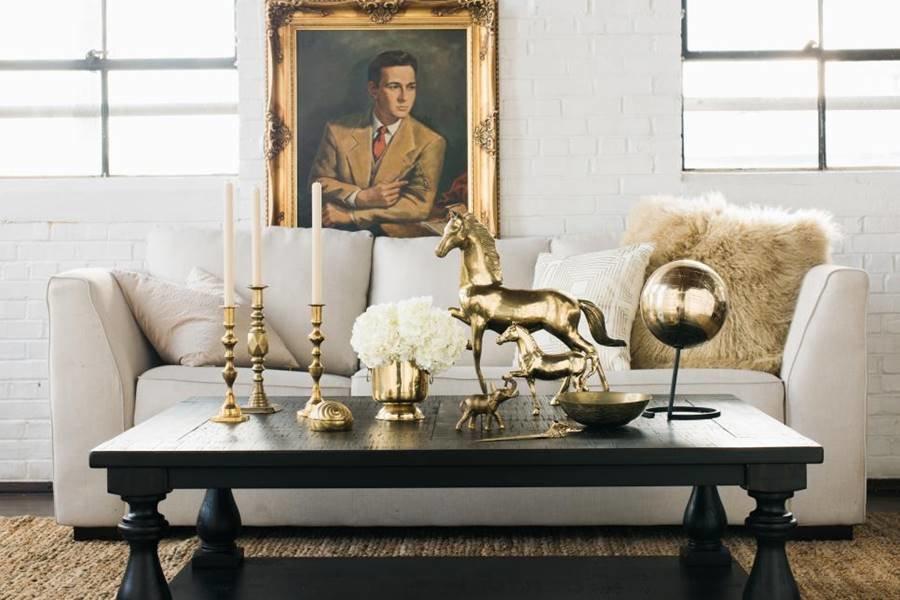 Most often, however, a coffee table is a place that holds a stack of remote controls, drinks, snacks and… our feet. In other words, it is the perfect accompaniment for the afternoons dedicated to chilling out with friends or evenings dedicated to watching TV. Many furniture experts believe that the popularity of coffee tables is closely linked to the spread of television, because their low stature avoids blocking the screen and allows the feet-up position.
In case you wonder about the feet-on-coffee-table etiquette, here are some pointers:
Make sure it's not a glass top type of coffee table.
Take your shoes off before you put your feet up.
Never put your feet up on someone else's coffee table.
If the host/hostess initiates the shoeless-feet-on-coffee table venture, you may follow their lead…
…but ask for permission first.
If feet-on-coffee-table threaten a budding romantic relationship, give in and invest in a footstool.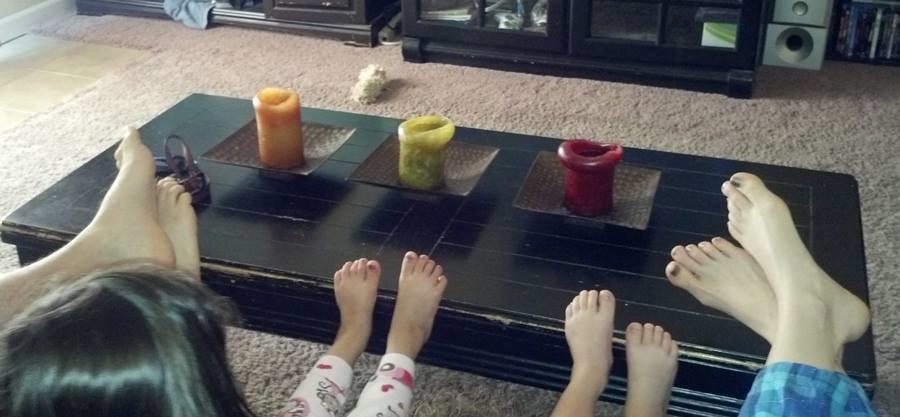 With so many uses, it's no wonder coffee tables are a living room staple.
If a large traditional coffee table does not fit into your tiny space, opt for several side tables, accent tables or end tables that can be used as coffee tables and moved around when needed.