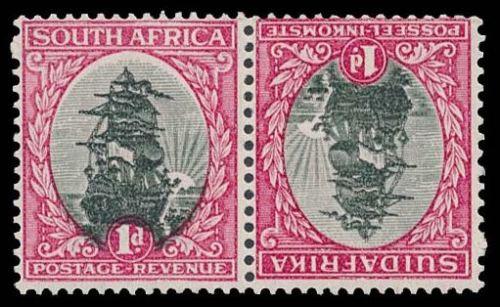 (2 November 2016) A buyer from the USA recently purchased a set of rare collectible Union of South Africa stamps for R564,500 on www.bidorbuy.co.za.
Hundreds of stamps are sold each day on bidorbuy. Most of them go for only a few rands, which makes this hobby affordable and therefore attractive to beginner collectors. A respectable number of stamps are sold at prices that go into thousands of rands. Even stamps fetching over one hundred thousand rands are not unheard-of.
"Collectible items, such as stamps and coins, are very popular on bidorbuy", says bidorbuy CEO Jaco Jonker. "Every few years, we register a high-value sale in the coins category, in the range of about half a million rands. However, this is the first time that the price of a stamp collection soared to such level".
The half-a-million rand stamp set is a Union of South Africa Roto printing collection consisting of a block of stamps dating from the 1920s and 1930s. Among them are two tête-bêche pairs, with stamps joined together head-to-tail so that one is upside-down in relation to the other, as well as stamps with print errors that are so dear to collectors.
Jaco Jonker points out that the enduring demand for historic South African items is a testimony to their collectible and investment value, and adds: "It is also a testimony to the high level of confidence users have in the bidorbuy trading platform".

The image showing an example of a tête-bêche pair of stamps is for illustration purposes only.