Dressing Your Windows

Curtains have the power to make a room look complete. But with so many choices, how does one make the right decision? Here are some tips to help you narrow down your options!
Light vs privacy: Sheer curtains are suitable for a living room because they allow more light to seep in. A bedroom or a TV room can be fitted with a curtain made of heavier fabric to give you more privacy and less natural light. If you want privacy and lots of natural light, for example in your kitchen, opt for a sash curtain, which covers only the bottom part of the window, or make curtains with two types of fabric, a sheer one for the top and a heavier one for the bottom.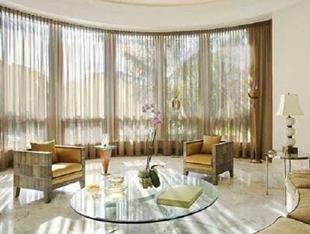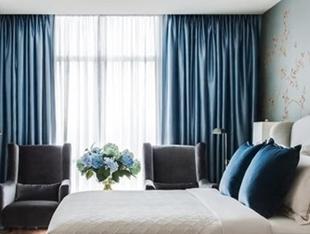 Neutral vs bright colours: Do you want the curtains to blend in or to pop out? If you prefer the blended look, go for curtains a few shades darker than the wall, or opt for a non-prevailing subtle colour already present in your room. This creates a soft, harmonious look that suits any décor scheme.
For a wow factor, opt for curtains in a bold colour that complement the colour scheme of your room. However, keep in mind two things:
1. The natural light passing through a drawn curtain will infuse the room with the colour of the fabric. Yellow or pink curtain will give the interior a cheerful look, but light infused with a blue colour of the fabric can be eerie.
2. If your room gets a lot of light, it is better to avoid bright colours, because they fade faster.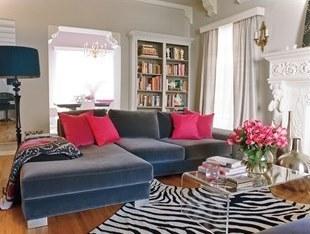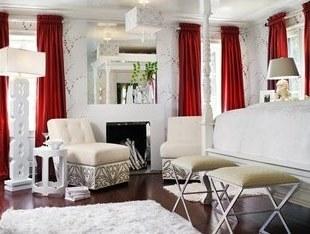 Patterns vs solid colour: The rule here is simple. Choose solid curtains if there are lots of patterns in your room (in the furniture upholstery, bedding, carpets, etc.). If the room is predominantly solid-colour, you may opt for a patterned curtain. Small, subtle prints like dots or paisley will provide interest and energy without being flashy.
And since rules are meant to be broken, let it be known that curtains with a large, bold pattern can look spectacularly well with boldly patterned furniture (on the condition that the patterns are not the same, of course). However, this is a slippery road. Take it only if you feel absolutely confident!
Note how the bold patterns in these images echo and complement each other: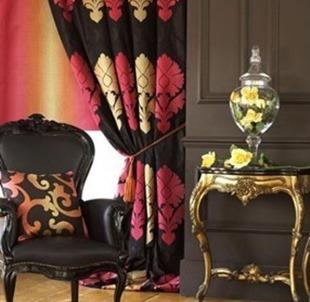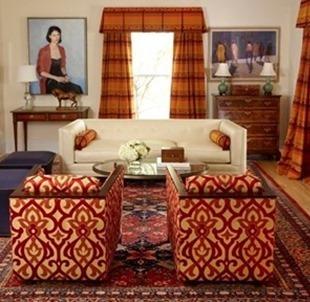 Short vs long: Curtains that reach only to the window sill or a bit below (the so-called "apron" length) are usually reserved for a kitchen or a study that has a desk under the window. Everywhere else, full-length curtains look better.
However, full-length can mean very different things. Your curtains can end a couple centimetres off the floor. They can fall flush with the floor. Or they can "break" the floor, forming a pool. The off-the-floor or flush-with-the-floor look is usually reserved for modern interiors, while the puddled one is associated with antique furniture. That being said, a "puddle" curtain can also look great combined with clean, modern décor.
Then there is the top position of the curtain. A general rule is to hang curtains about seven centimetres above the window, but if you want the room to appear higher, position them at least fifteen centimetres above the window… or all the way up to the ceiling!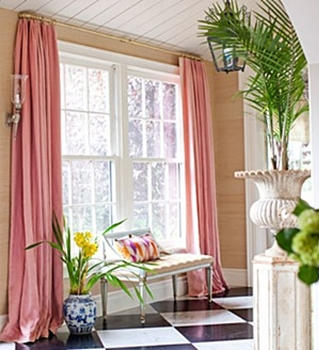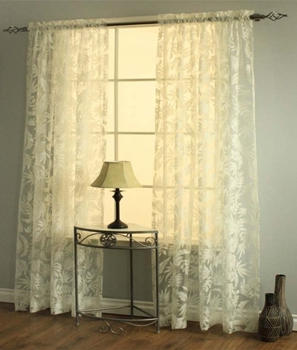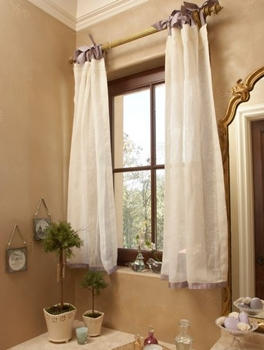 Full vs lean: How many folds or ripples should a curtain have when it is closed? Classical furniture demands heavier curtains with lots of folds, while simple, minimalistic curtains go well with modern interior.
For a draped look, curtain widths should be two to two-and-a-half times the width of the pole, which, in its turn, should be fifteen to twenty centimetres wider than the window on either side. For a flatter, more streamlined look, the width of the curtains should be one-and-a-half times the width of the pole.
The amount of draping also depends on the heading style, so be ready to make the appropriate decision in this respect too! Some of the popular curtain heading styles (pictured below) include: goblet, eyelet, triple-pinch pleat, tab-top, pencil pleat, French pleat, rod (pole) pocket and box pleat. Generally speaking, tab-top curtains require less folds and consequently less fabric, while curtains with goblet heading need to be richly draped.


So, if you are thinking about getting new curtains, do your homework well. But whatever you do, don't just copy what you see in the magazines or on the internet. Curtains are the extension of your home's personality! Choose the model that expresses that personality.