Get the Right Guitar for You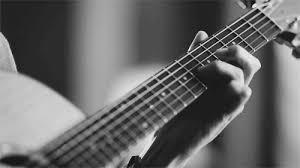 Buying a guitar may not be as easy at it seems, especially if you are a beginner...where do you start? It may just be all too overwhelming, with so many brands, types and versions available. It is also a very personal item and unique to each person. This article will give you some guidelines and tips for making the big buy!
1. Determine Your Budget
How much can you afford? Surely there would be no limit to your budget if you had a choice, but unfortunately guitars are expensive so you have to determine the maximum amount you would be willing to spend. If you are aiming for a more expensive guitar that forms part of a top of the range brand, then it is time to start saving. Rather save up for a great quality piece than just buy anything because you want a guitar. Purchasing a guitar is like an investment; it is also an extension of your personality, so make the right choice.
2. Do Research

Do as much research as possible, this will allow you to make an informed decision to ensure you purchase the right instrument specifically for you. Doing research is vital to ensure you buy a guitar that is suited to your body so that you are comfortable while playing. As there are a huge variety of brands, the sky's the limit, which makes your decision making process that more difficult. There are also many brands that create duplicates of originals, so it important to be aware of this before purchasing.

3. Choose Acoustic, Electric or Bass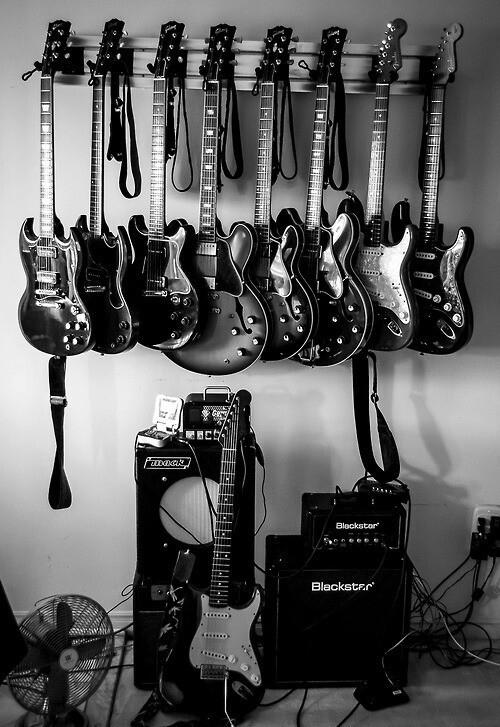 Depending on the style of music you would like to play, you will need to choose a type of guitar: acoustic, electric or bass. Electric guitars are much more versatile as they can replicate the sound of most guitars, whereas acoustic guitars have more limitations, because they are one dimensional in terms of the sound they produce. The appearance of the bass guitar is similar to that of the electric guitar, except it has a longer neck and scale length. The function of the bass guitar is to create and maintain the beat as well as anchor the harmonic framework of the music. You will also need to decide if you want a fretted or fretless guitar.

4. Fretted or Fretless?
Simply put, a fretted guitar has frets and a fretless has no frets (the metal lines that spread down the neck of the guitar). This simple detail will affect the tone that the guitar produces. A fretless guitar gives off a very low sound and gives off a much warmer feel, probably because the strings are touching the skin of the guitar and not that harsh metal frets. This is why fretless guitars are well suited for jazz type sounds. A fretted guitar has a much sharper, treble sound. At the end of the day, it is up to personal preference. However, if you are a beginner - do not purchase a fretless guitar, it makes learning very difficult.
5. Choosing the Guitar Type, one that suits your style
Choose a type and brand of guitar that suits your playing style. Are you interested in playing the blues, or maybe jazz? Well then, a Blues Gibson Les Paul or a Fender Telecaster would probably be the right guitar for you. Find a guitar that talks to you and makes you happy. Look for a colour you will continue to enjoy for many years to come, as well as details on the guitar that are to your taste. Another tip! Look out for any imperfections, damage or faults that may affect the value and performance of the guitar. This is especially important if you are buying a second hand guitar.
6. Look for the Extras
When making your purchase, ensure you ask about the warranty or guarantee. Also enquire if the price of the guitar includes any extras such as a guitar case, strings, picks and a tuner. If not, you will need to purchase these items, so budget for them. A guitar case is essential to keep your new treasure safe from dirt, damage and rust. Strings are also a must. Always keep a spare set with you in case your strings break. Remove strings on the guitar when you first buy it as some dealers often leave the factory strings on the guitars for years, robbing them of their bright tone. New strings can resolve the problem quickly. Picks are also called plectrums and are used to strum chords and to create individual notes on a guitar. Lastly, a tuner is a device that displays the pitch of the notes played on a guitar. All these accessories are a must!
7. Get Lessons
There are a couple of options available. You can either get private lessons with a teacher or you can learn using books and the internet, specifically YouTube videos. Ideally, in the beginning, one-on-one lessons are great so that you can grasp the correct technique, especially in order to learn how to place your fingers, hands and arms.
Buying a guitar is like buying a car: you have to test it out before you know it's yours. Try out as many guitars as you can and make sure the one you choose feels natural. If you are a beginner, it is also a good idea take a friend with you, one who has a vast amount of knowledge about guitars. This is because you may not identify certain tones and qualities of the guitar that an experienced player can pick up.