Republic of South Africa : Jan Van Riebeeck One Rand (R1) : TW de Jongh : Serial Number Run
Cataloguing at R75 each, one bid takes all nine these crisp uncirculated notes with serial numbers following from B 572 155921 to B 572 155929.
Please see following pictures ...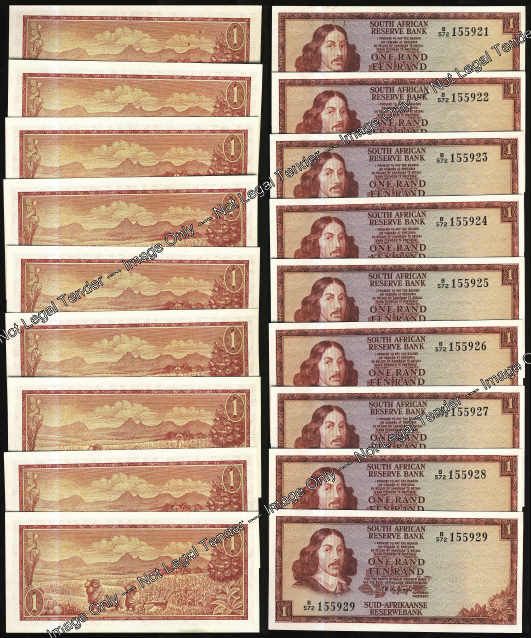 I offer a 100% 7-day money back guarantee.