WORTH R999:
HUAWEI VODAFONE HG553 - ADSL 2+ & 3G ROUTER

PLUG YOUR HUAWEI USB MODEM IN AND ENJOY THE WIFI

OR

USE YOUR ADSL LINE AND ENJOY THE WIFI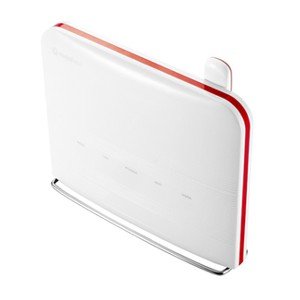 This router will create an access point for your home or office, you connect your 3G modem to the system and then you have created internet access point through WIFI or LAN for everyone. The product can also be used through ADSL connection making it an ultimate internet device.
Specifications
An external fixed omni-directional antenna

The transmission distance: Furthest indoor 100 meters, outdoor 300 meters far

Support: IEEE 802.11g, IEEE 802.11b, IEEE 802.3, IEEE 802.3u, IEEE 802.3x, CSMA / CA, CSMA / CD, TCP / IP, DHCP, ICMP, NAT, PPPoE

LAN port: 10/100M adaptive RJ45 Port (Auto MDI / MDIX)

WAN port: 1 10/100M adaptive RJ45 Port (Auto MDI / MDIX)

Frequency Range: 2.4 ~ 2.4835GHz

Transfer rate: 54M 11g: 54/48/36/24/18/12/9/6M, 11b: 11/5.5/2/1M

Data modulation: BPSK, QPSK, CCK and OFDM (BPSK/QPSK/16-QAM / 64-QAM

RF power: 17dBm (typical)

External power adapter output: 9V ~ 50Hz 0.8A

Power consumption: 4.5W

Dimensions : (L x W x H) 158mm x 110mm x 32.5mm
1. Not capable of using adsl and 3G at the same time!
2. Firmware is in dual language, spanish and english. English Version Log in With ADMIN
3. 3G modem supported matters: only Huawei modem are supported. Such as Huawei E172 E220 E272.
Package
3G Router
LAN accessories
Power Adaptor
HG553 ADSL+Modem+3G Wireless Router+Print Server
Huawei HG553 ADSL Modem Router
Huawei HG553 Vodafone WIFI 3G Router/Inbuilt ADSL2+/64M Momery
Built-in ADSL2+ (built-in ADSL function, used in the ADSL wide band, inserts directly telephone line equipment), the double USB connection (supports the USB2.0 standard), simultaneously supports the 3G wireless router. Is also the ordinary ADSL line and the 3G router dual-purpose equipment.

Huawei HG553 54M 3G wireless router:
International brands Vodafone customized products company
Built ADSL2 (for ADSL broadband, plug devices directly to the telephone line), double USB interface (supports USB2.0 standard), support for 3G wireless router. That is, ordinary ADSL lines and dual-use equipment, 3G routers, CPU uses Broadcom BCM6358, 300MHZ processor, FLASH for the 16M, 64M large memory.
SHIPPING:

R60 VIA NORMAL MAIL

R100 VIA SPEED SERVICE

R150 VIA COURIER