****NEW SEALED + FULL LOCAL APPLE WARRANTY ****
store.apple.com/us/browse/home/shop_mac/family/macbook_pro
Apple 13.3" MacBook Pro dual-core Intel Core i5 2.4GHz
4GB RAM
500GB Hard Drive
Intel HD Graphics 3000
SuperDrive
Thunderbolt port
Aluminum unibody
Glossy Widescreen Display
ALL MY ITEMS SHIPS IMMEDIATELY FROM CAPE TOWN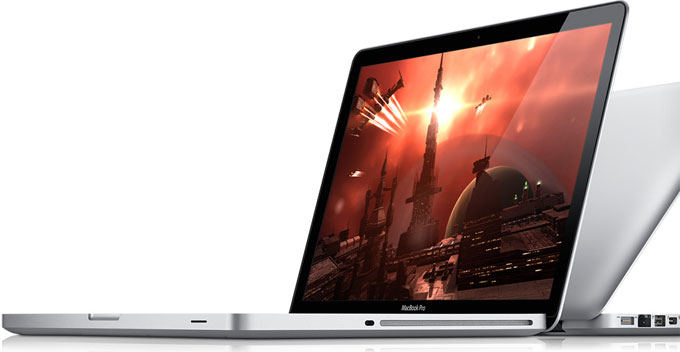 New Intel Core i5 and i7 processors.
Up to 2x faster at the core. New quad-core Intel Core i7 processors are standard on the 15- and 17-inch MacBook Pro. And the 13-inch models feature the new dual-core Intel Core i5 processor or the fastest dual-core processor available - the Intel Core i7. All the models use Intel's recently refined chipsets. So what does all that mean for the new MacBook Pro models? Bottom line: They perform up to twice as fast as the previous generation, breezing through demanding tasks like editing HD video, compiling audio, or rendering a multilayered image file. And since Mac OS X Snow Leopard is designed to take advantage of every processor core, it captures every last bit of performance from the processor.

Up to 3x quicker on the draw. And the render.
When you need more performance for things like playing 3D games, editing HD video, or even running CAD software, the 15- and 17-inch MacBook Pro models automatically switch to discrete AMD Radeon graphics that let you see more frames per second and experience better responsiveness. With up to 1GB of dedicated GDDR5 video memory, these processors provide up to 3x faster performance than the previous generation.