BRAND NEW MOUNTING CLIP FOR PLAYSTATION EYE CAMERA
THIS ITEM IS STILL FACTORY SEALED!
Adjustable to fit variance among monitor profiles
Clip holds your PS3 Eye Camera securely in place

The clip holds the EYE camera in perfect position for Move gameplay and features a wide range of adjustable settings for various flat-panel HDTV shapes.
The PlayStation EYE Camera Mounting clip is the best solution for mounting the EYE camera on flat-panel HDTVs for use with the PlayStation Move system.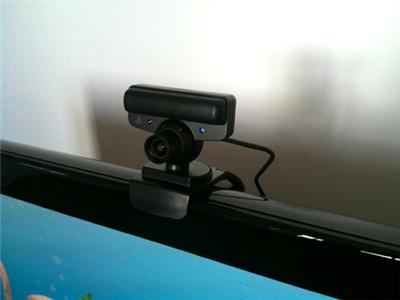 PS3 EYE CAMERA NOT INCLUDED.

PAYMENT MUST BE MADE WITHIN 48 HOURS AFTER ITEM HAS BEEN BOUGHT.

ITEM IN STOCK, SHIPMENT WITHIN 24 HOURS AFTER FULL PAYMENT HAS BEEN RECEIVED.

SHIPPING: R35-00 (REGISTERED PARCEL TO POST OFFICE COUNTER) OR R70-00 (SPEED SERVICES TO POST OFFICE COUNTER). BOTH OPTIONS COME WITH A TRACKING NUMBER.

NO COLLECTIONS!
Please see my other items on Bid or Buy.

Click Here