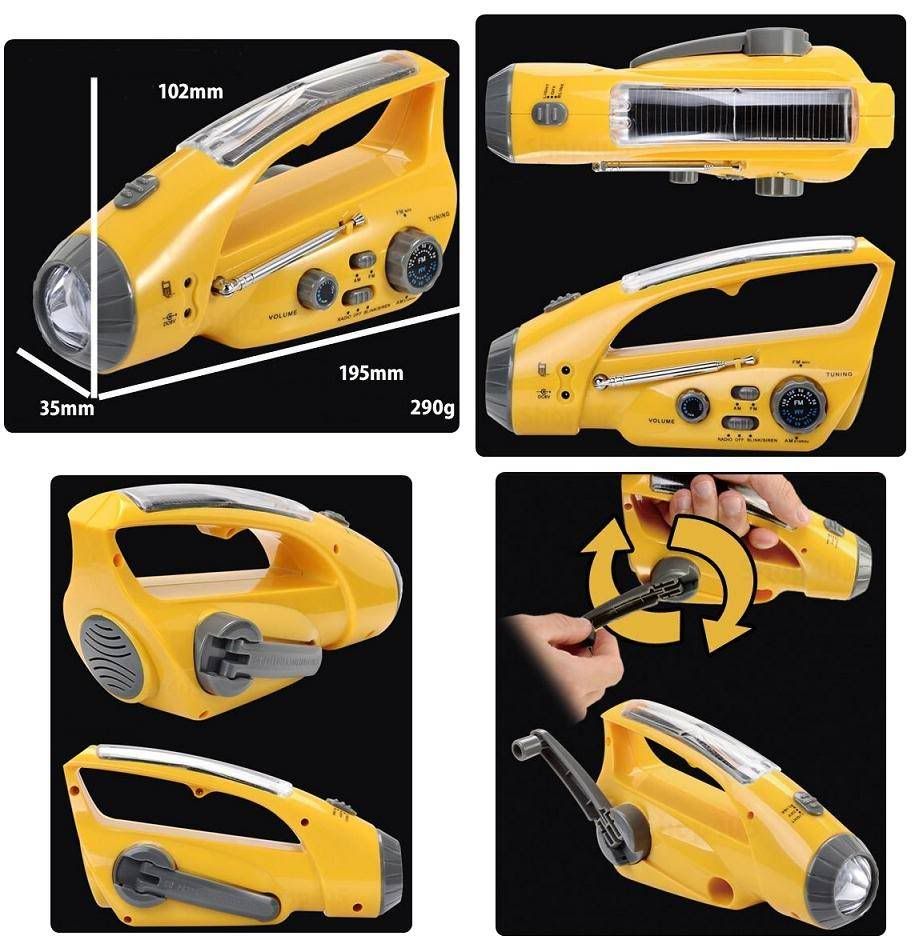 A flashlight and radio that never needs batteries! Charges by built-in solar panel and hand-crank generator or use the supplied wall charger.
Super Bright LED Flashlight - LED bulb provides over 100,000 hours of emergency light.
AM/FM Radio - Receives excellent reception for tuning into emergency broadcasts.
Solar Power - Most flashlight & radios use batteries which have a limited storage & usage time. Solar panel allows you to charge the internal battery by placing in direct light for unlimited usage.
Hand Crank Power - Built in generator allows you to charge the internal battery by cranking with your hand so that you never run out of battery power.
Flashing LED Siren - Attract rescue attention with a bright red flashing LED siren.

See more of our products below.