Take your world by storm.
>>> BLACKBERRY 9520 STORM 2 <<<
CRAZY….. AUCTION STARTS @R1
The BlackBerry Storm2 is BlackBerry's latest touch screen smartphone. With a brilliant 3.25" display and improved SurePress technology, the Storm2 promises the ultimate BlackBerry touch experience. The internationally compatible Storm2 supports 3G speeds in more than 150 countries and is WiFi-enabled, so you can get the most out of the full HTML web browser, whether you are streaming TV shows with V CAST Video on Demand or uploading the latest songs from V CAST Music with Rhapsody. Use the 3.2 megapixel camera/ camcorder to upload your own pictures and videos to your favorite social networking sites, or send them directly to friends and family via multimedia messaging or email. The Storm2 supports BlackBerry's famous 'push' email for Microsoft Exchange and up to 10 other popular, web-based email accounts.
UNLOCKED FOR USE ON ANY 850/900/1800/1900 GSM NETWORK WORLDWIDE!!

FULLY FUNCTIONAL!!!
Highlights

Highlight-Storm2 Is A Touch Screen BlackBerry With Next Generation SurePress Technology

Highlight-3.25" Touchscreen Display Adjusts Orientation And Provides Click Feedback

Highlight-Download Apps From The BlackBerry App World To Customize Your Phone

Highlight-Connect Worldwide With International-capable 3G Or WiFi

Highlight-Stay Entertained With Your Media Library, V CAST Music With Rhapsody and V CAST Video On Demand

Highlight-Find Your Way With Integrated GPS

Highlight-3.2 Megapixel Auto-focus Camera/ Camcorder With Flash and Zoom To Snap Pictures Or Record Video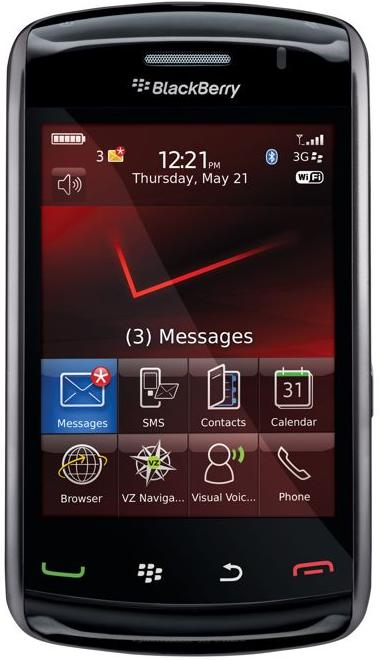 GET YOURSELF A BARGAIN, BID NOW!!!!!