Ever wondered just what that bright star is that's low in the sky as you drive home? Could it be the planet Venus, perhaps? Have you ever looked up at the intricate patterns of the stars - the constellations - in a clear night sky, and wondered what they're all called?
This program gives you an easy-to-use 'road-map' of the night sky, so that you can view the stars and planets and recognise the constellations and planets from the convenience of your own garden, bedroom window, wherever. You can install it on your desktop, or, better still, on a laptop and take it outside with you for easy reference. The program has a simple, intuitive, click-and-drag interface that you can use to control it easily - even in the dark - simply by using your mouse.
You tell the program where you live just once, then for ever after it remembers that location, and presents you with the night sky as it looks from your actual location wherever you are on Planet Earth!
You can even choose to see the view from
other
planets in our Solar System. Ever wondered what the night sky looks like from Mars? With the Planetarium, you can check it out!
Ok, let's take a look at the actual program.
Here is a screenshot of the program in action, with the constellations outlined on the main screen:
Or, you can have the outlines and/or text identifiers switched off, at your preference.
You can even 'switch off' the sky-glare, so that you can see where the planets and stars are even during the day:
As you can see from the above picture, you can even switch on the visualisation of the orbits of the planets.
One of the more difficult things about some planetarium programs is that you can't always put in your observing location in easily. With my Planetarium, you can set your location easily either by typing in your town into a search box (like in the picture below), by clicking on a map, or by putting in your latitude and longitude - I even include a link to a free website that finds this for you from your postcode! Once you have put your location in, the program remembers it from day to day so you don't have to do it again. Or, you can see what the night sky looks like from any other point on Earth, or even from other planets in our Solar System!
The program runs in real time so that what you see on your computer is always what you will see in the sky at that time and place. However, the program also has a 'time skip' mode so that the night sky changes at an accelerated rate, so you can watch the sky
as it will be in the future
- perhaps to see what time Jupiter rises tonight, or when the moon will set.
Now, it's a well-known fact that many online star maps, ephemerides and such like are difficult to use; maybe they give small and hard-to-see results, maybe they have difficult-to-use interfaces or poor imagery. This program is not like that at all. It took my breath away the first time I saw it - and it still does - with its simple and intuitive interface, its clear, full-screen imagery and photo-realistic views. I have never seen a planetarium program as good as this one, and I am making it available to you now for this excellent low price.
Here's a full list of the features of this program:
Sky
Default catalogue of over 600,000 stars
Extra catalogues with more than 210 million stars
Asterisms (star patterns, sort of small constellations) and illustrations of the constellations
Constellations for twelve different cultures
Images of nebulae (full Messier catalogue)
Realistic Milky Way
Very realistic atmosphere, sunrise and sunset
The Planets and their satellites
Interface
A powerful zoom
Time control
Multilingual interface
Fisheye projection for planetarium domes
Spheric mirror projection for your own low-cost dome
All new graphical interface and extensive keyboard control
Telescope control
Visualisation
Equatorial and azimuthal grids
Star twinkling
Shooting stars
Eclipse simulation
Skinnable landscapes, with spheric panorama projection
Customisability
Add your own deep sky objects, landscapes, constellation images, scripts...
Items contained on this CD are distributed freely and globally under the terms of the GNU Public License, the GNU Lesser General Public License (LGPL) and SOME may be available on the public domain

Software compatible with all windows!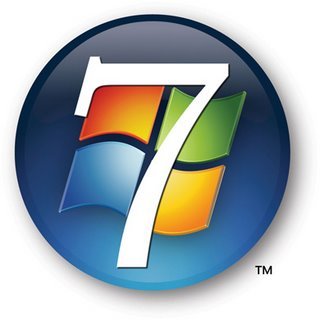 This software will come on a plain CD under terms of GNU. PLEASE NOTE THIS ITEM IS NOT BOXED