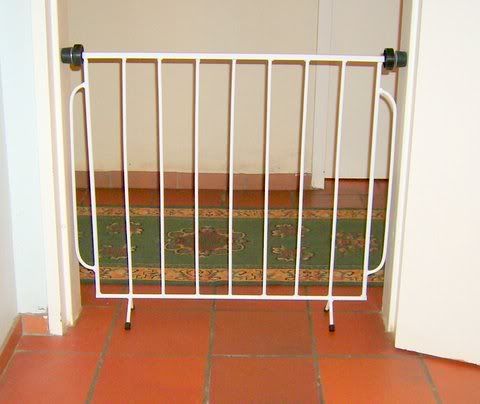 Protect your baby & todler from mischief and danger....... and keep Fingers out of moving Parts
The Kidi Stop is high enough to keep baby/todler safe, low enough for you to step over.
Locking mechanisms consist of 2 adjustable stoppers that Pressure lock safety gate in place.
To Fit a 89 cm door opening
Hight = 650 mm
No More Holes or Hinges and catches that can fail .
Fit anywhere, No Drilling, No loose Fittings
Hygienic and Easy to Clean