THESE ROUTERS WORKS WITH ADSL OR 3G MODEM " I DON'T HAVE THE SETTINGS FOR 3G MODEM, I DON'T KNOW IF THEY WILL WORK WITH THE 3G MODEM OR NOT, ACCORDING TO THE MANUFACTURER, THEY WORK WITH ADSL + 3G.
I AM SELLING THESE ROUTERS FOR ADSL USE ONLY, THATS WHY THE PRICE IS VERY CHEAP, IF YOU CAN MAKE IT WORK WITH THE 3G, ITS YOUR LUCKS.
PLEASE DO NOT BUY AND THEN COMPLAIN THAT ITS NOT WORKING WITH 3G, I HAVE TESTED THE ROUTERS WITH THE ADSL LINE AND THEY ARE WORKING 100%
Â
WORTH R999:
Â
Â
HUAWEI VODAFONE HG553 - ADSL 2+Â & 3G ROUTER

USE YOUR ADSL LINE AND ENJOY THE WIFI
Â
Â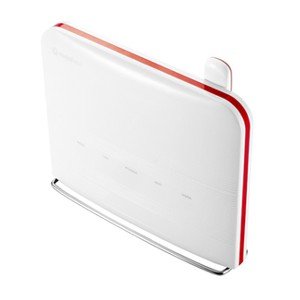 This router will create an access point for your home or office, you connect your 3G modem to the system and then you have created internet access point through WIFI or LAN for everyone. The product can also be used through ADSL connection making it an ultimate internet device.
Specifications
An external fixed omni-directional antenna

The transmission distance:Â Furthest indoor 100 meters, outdoor 300 meters farÂ

Support: IEEE 802.11g, IEEE 802.11b, IEEE 802.3, IEEE 802.3u, IEEE 802.3x, CSMA / CA, CSMA / CD, TCP / IP, DHCP, ICMP, NAT, PPPoEÂ

LAN port: 10/100M adaptive RJ45 Port (Auto MDI / MDIX)

WAN port:Â 1 10/100M adaptive RJ45 Port (Auto MDI / MDIX)Â

Frequency Range:Â 2.4 ~ 2.4835GHz

Transfer rate: 54M 11g: 54/48/36/24/18/12/9/6M, 11b: 11/5.5/2/1MÂ

Data modulation:Â BPSK, QPSK, CCK and OFDM (BPSK/QPSK/16-QAM / 64-QAMÂ

RF power:Â 17dBm (typical)Â

External power adapter output: 9V ~ 50Hz 0.8A

Power consumption: 4.5WÂ

Dimensions :Â (L x W x H)Â 158mm x 110mm x 32.5mm
1. Not capable of using adsl and 3G at the same time!
2. Firmware is in dual language, spanish and english. English Version Log in With ADMIN
3. 3G modem supported matters: only Huawei modem are supported. Such as Huawei E172 E220 E272 as per the Manufacturer.
Package
DISCLAIMER

THESE ROUTER'S COMES IN A ORIGINAL VODAFONE BOX, INCLUDES ROUTER AND ORIGINAL CHARGER, YOU MIGHT SEE SOME USAGE SIGNS, MAY BE MARKS, OR MAY BE SCRATCHES ON THE ROUTER, WE HAVE TESTED ALL OF THEM AND THEY ARE 100% WORKING. SPECS ARE TAKEN FROM THE MANUFACTURER'S WEBSITE, SELLER IS NOT RESPONSIBLE FOR ANY ERROR. WE HAVE TESTED THE UNITS AND THEY ALL SWITCH ON , WE HAVE TESTED THEM WITH THE ADSL CABLE AND THE WIFI WORKS 100%, WE DON'T HAVE A 3G CARD TO CHECK IT WITH THE MODEM. PLEASE DO YOUR OWN HOME WORK. THERE ARE NO RETURNS, NO REFUNDS, NO NEGATIVE RATINGS!