HD 720P Waterproof Outdoor Sport Video Helmet Action Camcorder DVR 1280*720 / 30fps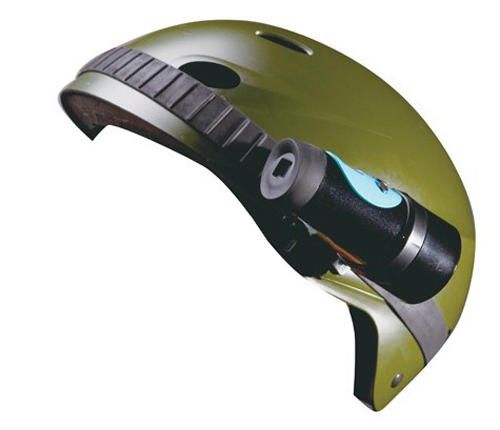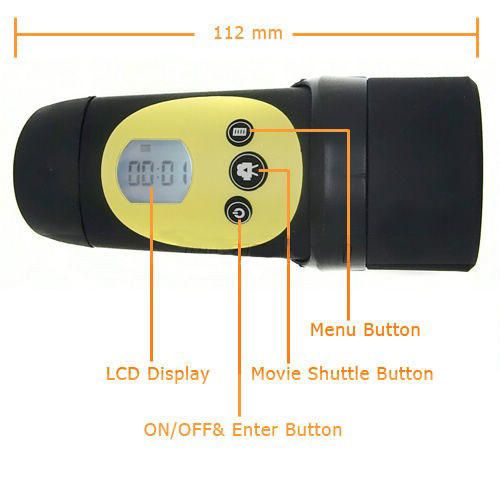 DESCRIPTION
Capture every trick, every stunt, and every exciting moment in perfect real-life quality with the Poseidon - Waterproof 720P HD Sports Action Video Camera .
Capture your sickest moves and most radical sequences in perfect clarity with the Poseidon Sports Action Video Camera. With 30 fps AVI format motion picture at high-definition 1280x720 resolution, Or 640*480. you'll record every single frame and every single action - without missing a second! When you're back home resting, just connect the camera to your TV using AV cable to replay everything back in real-life detail and relive your exhilarating moments again and again!
Great for any sport, any location: Extreme sports demand extreme durability. Despite the compact size, this sports action video Camera can take whatever you throw at it and is completely waterproof, so you can safely take this camera everywhere you go and never have to worry about harsh weather conditions or mild impacts again. you can finally go water surfing and capture every wave (and crash) in perfect high definition, or just strap it on and go exploring underwater.
FEATURES
Waterproof
Built-in microphone
Reinforced rubber casing
Can mount almost anywhere
Supports SD card up to 32 GB (Memory card is not included)
Timestamp ON/OFF function
Records at HD1280X720P or 640 x 480 resolution
Great for all types of action sports such as two or four wheel vehicle racing, skiing, biking, rock climbing, paintballing and skydiving.
SPECIFICATIONS
Sensor: 1.3Mega pixels CMOS sensor
Lens: All glass lens, 54 degree
Resolution: HD 1280*720(30FPS)
VGA 640*480(30FPS)
Movie format: AVI
Battery: 2 x AA alkaline batteries (battery is not included)
Securely attaches to most surfaces with included velcro strap or rubber strap.
Designed to strap onto most sports helmets (helmet not included).
For best results use a high speed SD card.
Waterproof up to three meters.
Can attach to most bicycle handlebars.
PACKAGE
1*Waterproof Sports Action Camera
1*Fastening velcro strap
1*Fastening rubber strap
1*Handlebar grip mount
1*Mounting brackets
1*A/V cable
1*USB cable
Memory card Upgrade Options (optional):
*Add another R99 for upgrade to 4GB
*Add another R169 for upgrade to 8GB
*Add another R359 for upgrade to 16GB
Please leave us a message if you choose any upgrade option, and add the additional cost to the total
Click here to view all our stunning items