Brand New Sealed In Box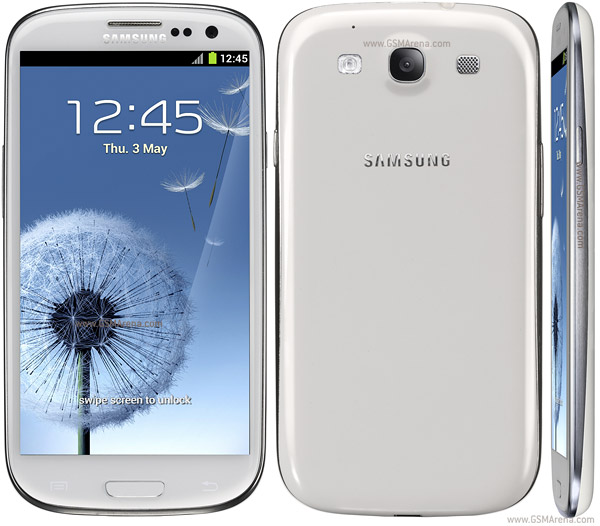 Samsung Galaxy S3 i9300 32GB
Please click on the link for specifications and more info: www.gsmarena.com/samsung_i9300_galaxy_s_iii-4238.php
(This item is under 2Kg)
Terms and Conditions of Sale
We give 100% effort at ADB Trading to ensure that our customers receive the best online service and products possible, to ensure you receive this service please make 100% sure you have read and understood all the terms and conditions of sale. Only bid or buy if you agree to all the terms and conditions of sale. Our motto is; "Ask if you not sure".
Contacting the Seller: Potential buyers wanting to make initial contact with the seller can do so on the Q&A supplied in the listing by clicking on "Ask the Seller a Question" all communication will take place in this manner or if you are an existing customer of ADB Trading you can contact us directly as another option.

Guarantees Warranties and Returns: ADB Trading does not hold any guarantees or warranties for any products sold. All guarantees and warranties are held by the dealer, manufacturer or other and will be indicated on the listing. It is the buyers responsibility to deal directly with the guarantee or warranty holder of the product if necessary. ADB Trading will be included as a possible recipient in replacement guarantees. Goods returned must be in original packaging with all contents and in good order and within seven days of delivery. Any damaged products due to buyers or delivery services negligence must be taken up with the relevant organization and not ADB Trading. All costs incurred when dealing with any of these organizations holding the guarantee or warranty is for the buyers account.
Payment: Full and correct payment must be made within 24 hours of winning an auction or using the buy now option. ADB Trading is authorized to make use of other payment methods offered by Bid or Buy; (bobPay Credit Card and PayPal), customers must please contact the seller for alternative payment options, no other method of payment will be accepted unless authorized and made available by the seller.
Products: For all second hand products listed please ask questions if more info is needed. Products listed as new are new but not sealed. Products listed as sealed in the box are brand new and sealed. All images of products are for illustration purposes.
Ratings: Honesty, integrity, great products and service are what keep our ratings as good as they are, it is important not to use the rating system as a tool to abuse, threaten or misuse in any inappropriate way to get a reaction out of the seller for whatever reason. Situations may arise that are out of our control, e.g. Post Office delay, strikes, etc. please contact the seller to resolve any issues that the seller is capable of resolving prior to using the rating system in a negative way as described above. Ratings must be fair and reflect the true outcome of the sale.

Shipping: Shipping within South Africa only. Goods are only dispatched once correct payment has been cleared. Payment must clear by 12H00 for next day delivery (excluding weekends and public holidays). Shipping options: 1. Econo mail, counter to counter, with tracking number; R45.00 (allow 5-7 working days). 2. Speed Services, overnight, counter to counter, with tracking number; R95.00 under 2Kg; R245.00 over 2Kg (excluding weekends and public holidays). 3. Please contact the seller for alternative arrangements. Please contact the seller for shipping charges for additional items. Product weights will be indicated on the listing when applicable. Insurance is 3% of the purchase price (this is optional but recommended). The seller will not be held liable for any goods posted without insurance. The seller is not responsible for any postage delays incurred by the Post Office or courier, any claims against such delivery and postal organizations is the buyers responsibility. All delivery times are as described unless the seller stipulates alternative delivery times in the listing. Any return shipping, insurance or other costs incurred are for the buyers account. Collections can be arranged within the Cape Town area.
SNC's: Buyers please remember the seller incurs costs in the form of commissions and fees when listing products on Bid or Buy, a SNC (sale not complete) will be filed against your account if you fail to complete the purchase and you will receive a negative rating, legal action will not be ruled out.
Verified Seller: ADB Trading is a verified seller on Bid or Buy, please click on the link for more info about verified sellers. CLICK HERE