Product Description
Official Leather Case For iPad Smart Cover For iPad2 Thin Minimal Design For Apple iPad 2 Case With Keyboard Stand
Leather Case For iPad Smart Cover

Cover For iPad2/3

For Apple iPad 2/3 Case
Product Features:
So much more than a case, the Smart Cover was designed alongside For iPad 2 to be its perfect match: a thin, durable cover that magnetically aligns for a perfect fit. It automatically wakes and sleeps your Pad. It's a handy stand for reading, watching, and typing. Its microfiber lining keeps your Pad screen clean. And it's a way to make your pad as personal on the outside as it is on the inside.
1. Thin, minimal design.
2. Magnetic connection.
3. Wake on open. Sleep on close.
4. Keyboard stand.
5.FaceTime and movie stand.
6.Leather design.
Material: Leather
Colors: Pink, Cream, Blue, Purple, Red, Green, Gray (Sold out), White, Black (sold out), Brown.

PLEASE CHOOSE COLOR WHEN YOU CHECK OUT. LEAVE NOTE FOR SELLER.
Compliance: For iPad 2 and compatible to iPad 3

Pictures of the real Products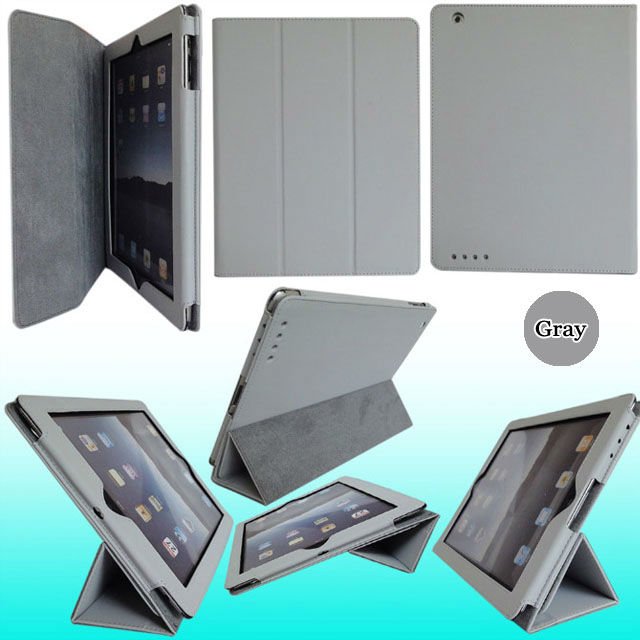 FREE STYLUS PEN and Screen Protector

Click on the image below to view other bargains zasttra has on offer: