NEW iBat E6 Full Band(9 Bands) Car Speeding Radar & Laser Detectors Early Warning System with Display Screen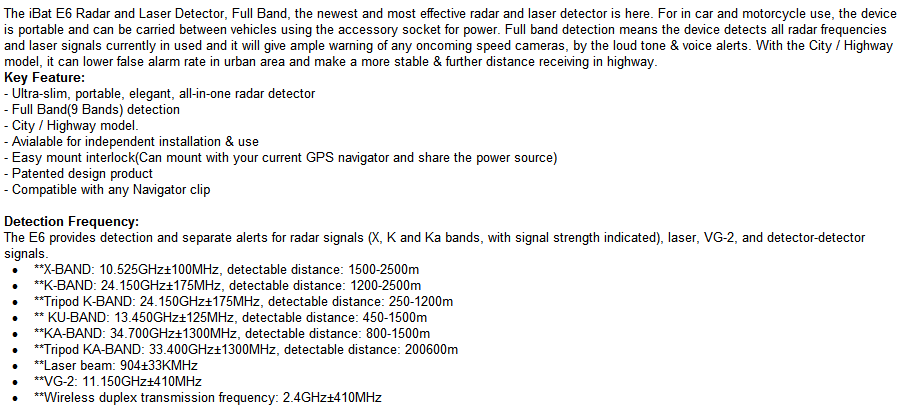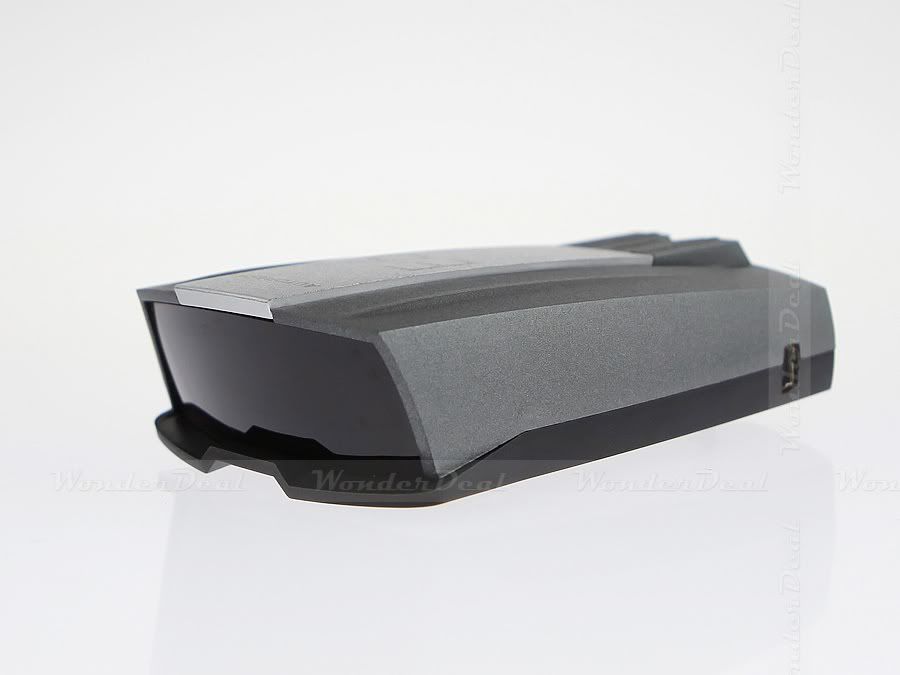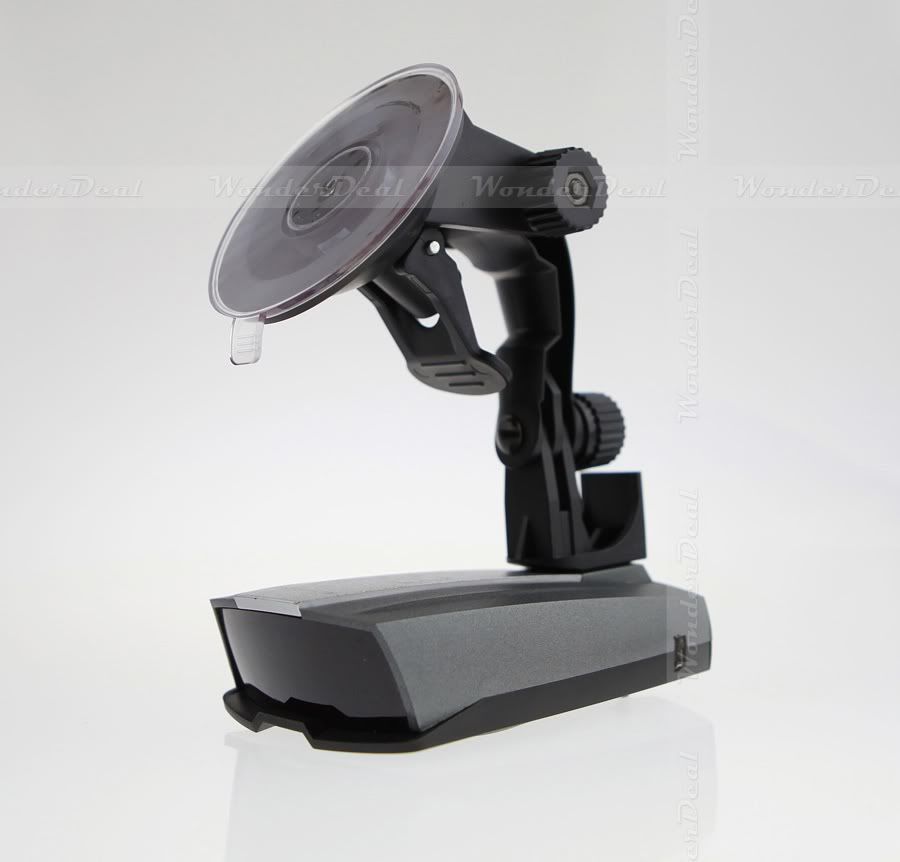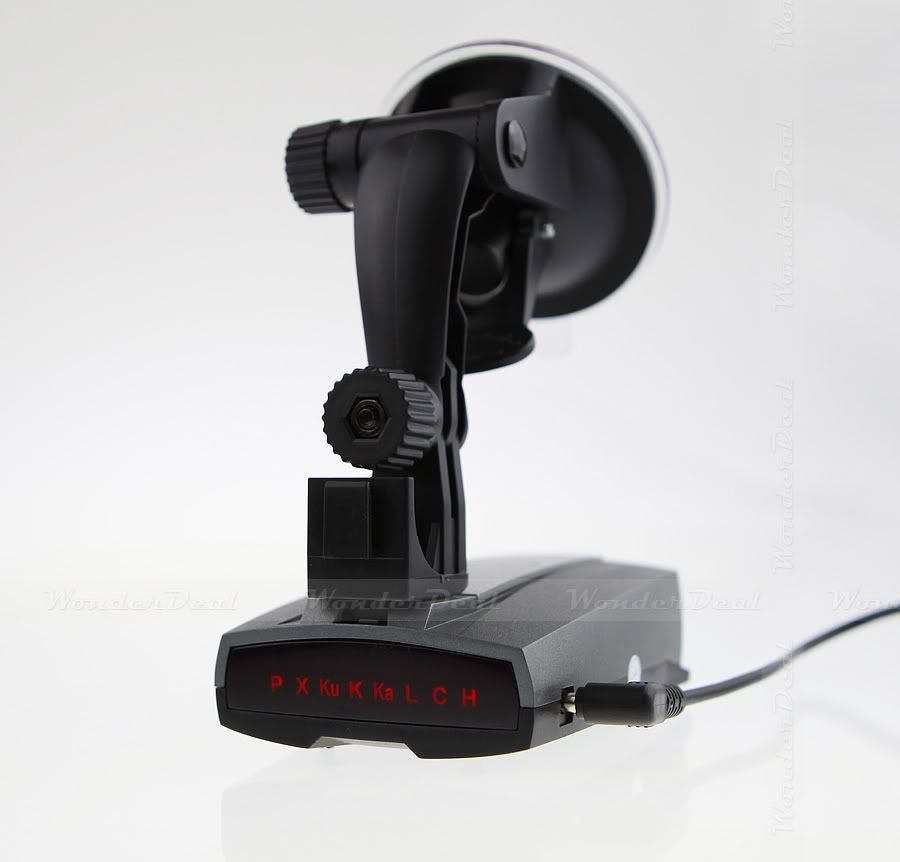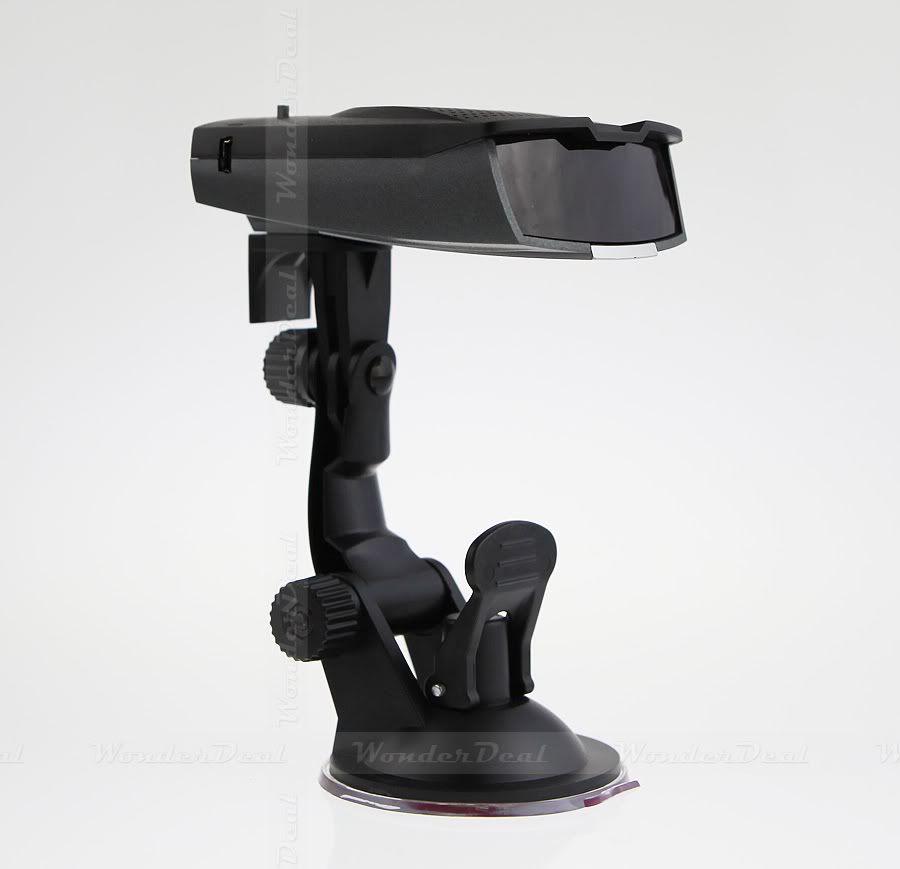 *It can easily mount with most GPS Navigator(check abelow for more information and please make sure your GPS is fit if you want to install it on this suction cup), come with 2 clip mount for different type of GPS back holder.
* Note: The GPS Navigator in this AD. is just for demostration, the GPS unit is not included in this auction.
Notice: If you want to mount your own GPS with this suction cup, please check the following picture, and make sure your GPS can fit on one of the 3 types of joint. GPS order from us will fit.
Package Content:
- E6 Radar Detector x 1
- Windscreen suction cup x 1
- In-car charger x 1
- USB cable x 1
- Clip mount x 2
- User Manual x 1
Find more stunning stuffs - Just Click here to view all our items!