PLEASE CHECK STOCK BEFORE PURCHASING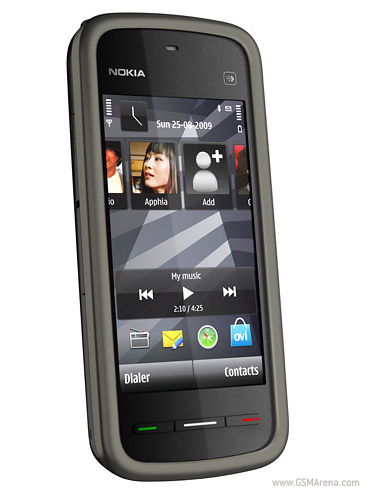 Item Description

Item Condition : Brand New.
Sales Package Contents : Standard. Q & A for more.
Warranty : Minimum 12 month carry-in. Q & A for more.
Item Specifications : http://www.gsmarena.com/nokia-phones-1.php
Additional Info :Images used for illustration purposes only. Color supplied may be different to color shown in image. Q & A for more.

Standard Conditions

Payment required within 48hrs of placing order.
Orders will be processed within 1 working day of receiving cleared payment. Orders usually are available for dispatch in 1-2 working days from order, stock dependent.
Payment Options : BOB EFT / Cash Deposit / BOB Bucks
Shipping Options : Please see shipping prompt or Q & A for shipping costs. Combine shipping on items & SAVE
Collections available from our offices in JHB on weekdays only. Usually 1-2 working days before item will be ready for collection, stock dependent.
A Tax Invoice is supplied with all purchases.
About Us

Premiumphones is a division of Premiumstores. You can buy the latest mobile phones and accessories with confidence. Please see our feedback.

All brands (& their respective trademarks/copyrights) on offer by Premiumphones/Premiumstores remain the property of their respective owners. Premiumphones/Premiumstores is in no way affiliated with any of the brands on offer nor do we claim to be authorised dealers of the brands on offer. In cases where the manufacturer warranty has expired and if a warranty is offered, the warranty is held by Premiumphones/Premiumstores with the return address in Johannesburg. Please note products may be imported and may not carry a local manufacturer warranty.

Premiumstores was established in March 2008, a unique online concept focusing on specialist product stores comprising of 99 selected items. Initial stores were strictly consumer electronic based such as Premiumphones; Premiumlaptop; Premiumgps; Premiumpod. We have diversified our product offering to offer entertainment items such as DVD, MUSIC and GAMES as well as Coins, Watches & Fashion Accessories and are becoming established as one of South Africa's most diverse e-tailers with the respective brands held within the organisation.

You can buy with confidence, we are verified users on Bidorbuy with over 1500 positive feedback ratings and a 99% feedback score.

Premiumstores on Bidorbuy is a division of the Premium Group of Online Stores CC.

E & OE