Thank you for viewing this product

Please view the shipping terms carefully and ask questions if you have to.

Only press the "buy now" button once you are sure you want to purchase.
Brand New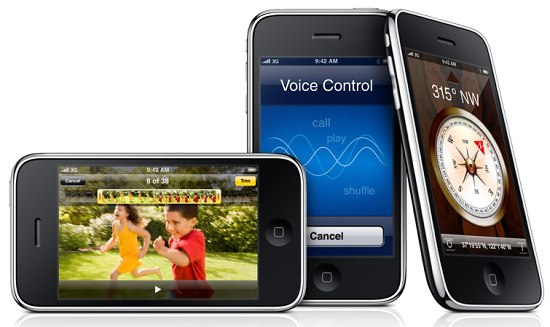 Available in Black or White
Size and Weight1

Height: 4.5 inches (115.5 mm)

Width: 2.4 inches (62.1 mm)

Depth: 0.48 inch (12.3mm)

Weight: 4.8 ounces (135 grams)

Color and Capacity2

Cellular and Wireless

Display

3.5-inch (diagonal) widescreen Multi-Touch display

480-by-320-pixel resolution at 163 ppi

Fingerprint-resistant oleophobic coating

Support for display of multiple languages and characters simultaneously

Camera, Photos, and Video

Video recording, VGA up to 30 frames per second with audio

3-megapixel still camera

Autofocus

Tap to focus

Photo and video geotagging

External Buttons and Connectors

External Buttons and Controls

Connectors and Input/Output

Sensors

Accelerometer

Proximity sensor

Ambient light sensor
For more info on this amazing phone, please click here

Payment must be made within the same day of the order as prices can change at given time due to Rand/Dollar Exchange.

NB: This device is unlocked through software similar to "jailbreak" and thus the software cannot be updated through iTunes.

For more info on shipping: click on "Shipping and Payment" on the top of this description page