Electromann SA - Japanese Style LED Watch - Zerg Overlord
You mean this watch really tells the time? Yes, even though The Zerg Overlord represents nuclear launch detected design and World Invasion style with its "look ma I can mouseclick over 400 times per minute" holographic numerals like Leia asking for Obi Wan's help, this Japanese LED watch does in fact tell the time and does so really efficiently too!

Tap the single button on the right hand side and watch the LED screen come to life like it's 28 Days Later and you're walking the streets in a raw bacon suit. The Zerg Overlord comes with time and date mode and a single action button for display (quick press) and setting adjustment (press and hold).

In fact, this watch will be standard issue when the end comes. Everyone will be handed a Zerg Overlord Japanese Inspired Watch, an M16 (AK47 in non-US countries) and the following pep talk:

"Fight and you may die. Run and you will live at least awhile. And dying in your bed many years from now, would you be willing to trade all the days from this day to that for one chance, just one chance, to come back here as young men and tell our enemies that they may take our lives but they will never take our freedom!"



At a Glance...
Not a wristwatch, but a neck timepiece
Blue-ish LED numerals
Great resale item!
Dog Tag Style
Usually sells for over 100 USD!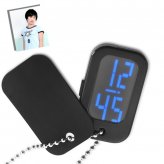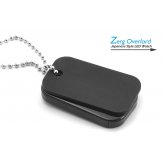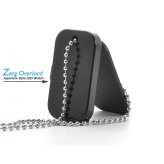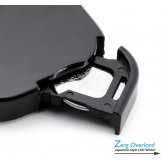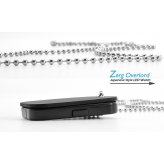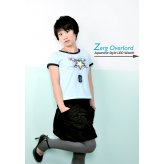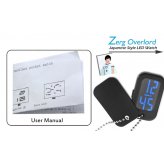 Manufacturer Specifications
Main Function: Japanese-inspired Blue LED digital watch
Screen: Top and bottom row LED lights for time and date display
Color: Evil Black
Material: Blackogen Isotope
Dimensions: Necklace (86 cm), Time Piece (60 x 37 x 8 mm)
Function Button (right-side):
- Short Press (Mode Toggle)
- Long Press (Request Change)
Settings: Time, Date
Power: CR2016 (x1) pre-installed
Manufacturer Ref: MW5343233HTE12


Package Contents
Japanese LED Watch
User Manual - English
Some products will be shipped from Asia if they are not in stock in our warehouse in SA. In this case delivery to you will take between 6 and 12 days. You will be informed of the stock/delivery situation when you have placed an order.
Please note that the price you see here is the price you pay. WE pay the Import duties, VAT, Delivery cost to SA etc
IMPORTANT NOTICE:

(PLEASE CONFIRM STOCK AVAILABILITY PRIOR TO PLACING THE ORDER)