NEW
-

Dual-Camera

Car

Night Vision

DVR HD Rotatable Lens,

GPS Logger

, G-sensor 2" LCD Car Black Box
Conveniently record Full HD 1080p video in your car with this amazing new powerful mini Car DVR with GPS and G-Sensor and night vision. This mini Car DVR can record 30fps video at 1080p/720p/480p. The simple to install wide angle HD Dash Cam will capture clear video for monitoring car journeys or providing the ultimate DVR experience for an amazing price.

It has a 2 inch dual cam LCD Screen view, anti-shake function, a versatile mount, rotating cam head on the right, a solid black casing, USB cables, MicroSD card slot, GPS tracking system, G-Shock sensor, night vision, audio recording….breathe…. and so much more! You can even rotate the camera to record your passengers!

Ever had a road accidents or problems with the traffic police. Then use this DVR for insurance purposes, to prove that you were not the casuse of the accident. With this great little gadget, your problems will go away, you can conveniently record high quality video so everyone from general drivers, police officers, journalists, detectives, lawyers, taxi drivers can have the evidence they need.

Need to keep track of a vehicle to make sure your wife and kids are safe, then this GPS receiver can record complete driven routes. Through special software, you can use the Internet to connect to Google maps to reveal driving routes on the computer. In addition, driving at night is not an issue either, as this handy camera will record the nocturnal nomad, with its night vision cameras!

Simply switch the camera on for instant HD video auto-record. It has a great 100 degrees front wild-angle lens and 120 degree back Wide Angle view lens for getting the full view of the road in front of you. The right hand side Lens also rotates 270 degrees, so that you can view inside the car as well as rotate to view outside the front windscreen. All this plus an easy-to-setup suction pad and a versatile mount mean you can set the camera up however you want.

The built-in gravity sensor G-Sensor can record the gravity sensitive information and make judgments according to the motion offsets. If the offsets achieve a certain value, the sensor will evaluate whether the driving is irregular or not and take appropriate action through locking the current video automatically for security purpose. Through special software, you can also view gravity sensitive data changes whilst playing videos on the computer, so to track the gravity status whilst driving.


Key Features
Dual Camera Mini with 270 Degree HD Rotatable Car Lens and 2 inch HD LCD Screen
100 degrees front lens and 120 degrees back wild-angle lens
Image sensor 1/4 cmos G sensor including built in micrpophone for audio recording
GPS Logger with Night vision capabilities
Micro sd card (From 2GB~ 32GB, Use Class 4 at least or above)
160MAH Built-in lithium battery
Memory: micro sd card takes 2GB ~ 32GB - Use Class 4 or above
Video recording AVI format up to 1280x480 resolution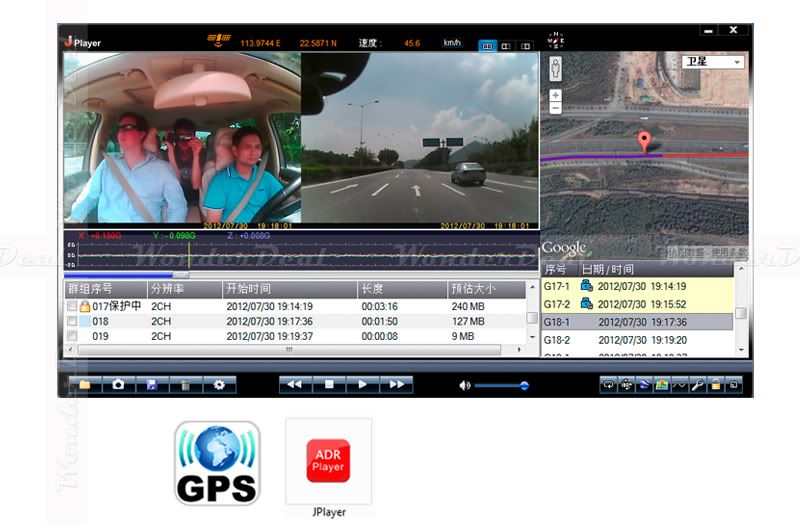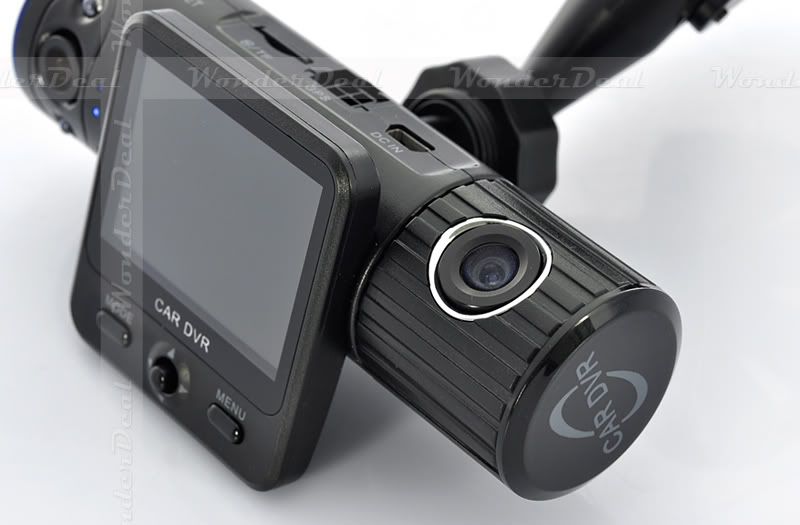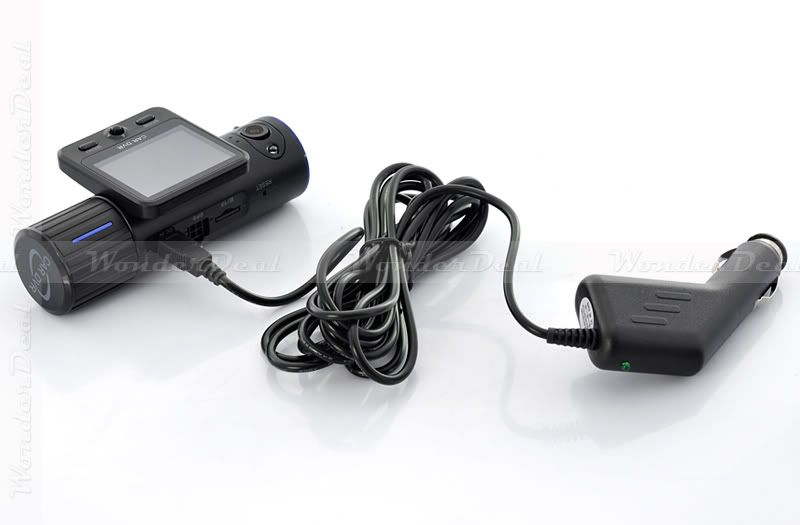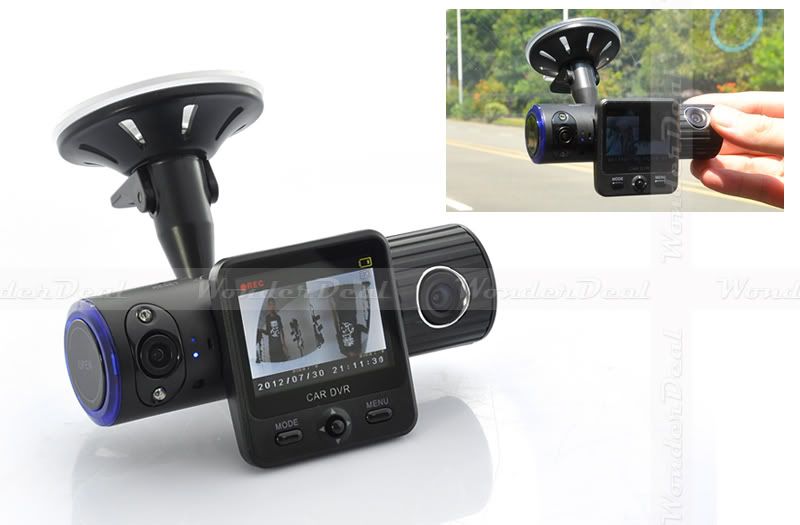 Option: Memory Card
R59(2GB), R79(4GB), R149(8GB), R249(16GB), R379(32GB), you can add it to your order when you check out, no extra shipping charge for the memory card.

*Please note we will test your card with your device to ensure it working well and we will keep it in the card slot, so please check it once you receive your order.
Find more stunning stuffs - Just Click here to view all our items!