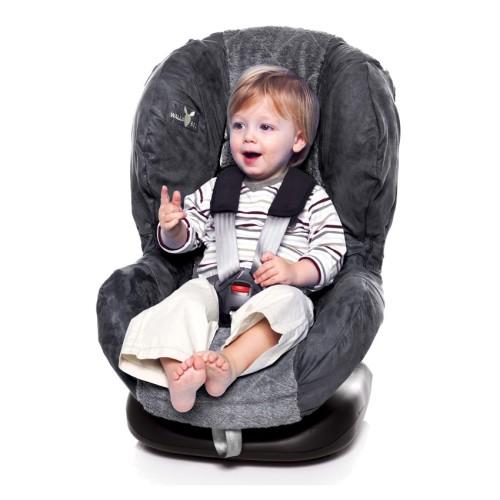 How to Choose the Right Car Seat for Your baby

A good car seat is a ¿baby essential¿ and it is important to choose the right one for your little one¿s safety and comfort. This guide should help you with your research so you can select the best car seat for your baby.
1. Age: Every car seat is made for a specific age and the product packaging will indicate the age range for which the seat is built. Infant seats are designed for babies up to one year old and/or weighing up to 15 kg and are usually rear facing. Convertible seats can be used rear facing for infants and can then convert to forward facing for toddlers. Forward facing can be used for toddlers up to four years old or weighing approximately 30 kg. Booster seats are to be used for children taller than 1.2meters, between eight and 12 years of age.

2. Weight: Your baby might be five years old but too big or small for car seats meant for five year olds. It¿s a common occurrence ¿ if this applies in your baby¿s case, simply choose a car seat that corresponds to your child¿s weight, no matter what age it was built for.

3. Installation: Even the best car seat won¿t be able to protect your child in the event of a collision if it¿s not installed correctly. Make sure you install the car seat exactly as specified in the product manual. Do not skip any steps and make sure your car is compatible with the car seat.

4. Harness: The safest car seats are those with a five-point harness. When the baby is in the car seat, the harness should ¿fit¿ him/her firmly in the shoulders, chest and hips.

5. Base: Many car seats (usually for infants) come with an extra base. You can put your baby in your car by simply attaching the car seat with the base or take your baby out of the car by detaching the base from the seat. This comes in handy if you don¿t want to wake your baby up while travelling.