What You Need to Know About Pricing Your Artwork
As a graduating or emerging artist, getting your business off the ground can be overwhelming, especially when you have little to no experience selling your artefacts. What¿s even more challenging is striking the balance between your perceived value, competitive market prices for your artwork, and the costs of running a fully functional art studio. As a result, budding artists either under or overprice their artwork. Both practices are unwise for business if your goal is to make a career from your talent.

What you will need is a formula for setting market related prices for your artwork. This will ensure that the costs of running your business are taken care of, allowing you to dedicate your time to researching and producing breathtaking artwork.


Top 5 tips on how to price your artwork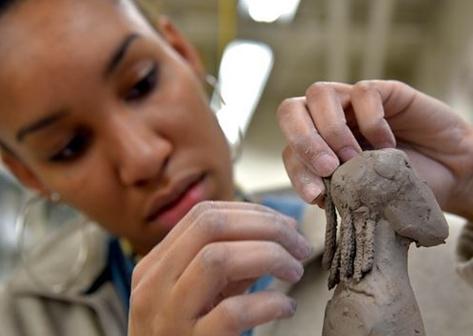 1.Your speciality will determine the set of materials you will require to produce art. After identifying the materials you will need, you will be required to calculate the cost of obtaining those materials. The cost of materials refers to the total you paid to acquire, for example, the paper, drawing pens, brushes and colour paints you would use to produce each painting. If you offer your clients an option to have their artwork framed by you, this will count as an additional cost.
2.Set an hourly fee which is the amount you will pay yourself as a wage for each piece of work produced. It is important that you conduct research and find out how much your peers charge; peer pricing should be considered as a method of benchmarking. Early on in your career, it is advisable that you charge a standard price as it is likely that you will require more time to complete each artwork. At a later stage, you can use your technique as a determining factor for pricing your art.
3.The next step is to calculate the overhead costs of running your business. These consist of rent, electricity, telephone bills, etc. Your overhead costs will depend on whether you are selling directly to clients or having third parties sell your art on your behalf. If you are renting a space, you will need to charge a higher price than when you are utilizing your home space.
4.If you choose art galleries and dealers as a retailing channel, you need to consider sales commission when pricing your artwork. Established galleries and dealers have a wider network or clientele to whom they can sell your artwork. You will obviously negotiate a sales commission with each art gallery or dealer. If this option is viable for you, it will be wise to consider your business expenses and double that up so that you have adequate cash flow after commission to keep your business fully functional.
5.Lastly, you will have to assess the value of your artwork. This step entails paying close attention to the type of art you are offering and how rare it is in the market. If there are other established artists offering similar work, research them online and visit their exhibitions to get an idea of their price range.
It is also a good idea to introduce your work to public on the bidorbuy platform, in the section called Art Directly from the Artist. You will be able to gauge whether people are prepared to buy your artwork and, if yes, at what price ¿ all that without any investment on your part.
Regardless of whether you are selling your art online, at home or through a third party, prices should always be consistent. Furthermore, pay attention to whether your artwork is sold only on a local scale or globally as well. Exhibiting and selling globally indicates the standard of your work. The mistake you can make as an artist is charging more on one platform and less on the other.

Happy selling.