More than Vanity Pieces

Self portraits are probably as old as visual art. It is easy to imagine cave dwelling artists sneaking what was meant to represent them into their drawings.
Self portrait in the modern sense of the word, however, gained prominence centuries later, when portraiture became an established art form and when the manufacture of mirrors was perfected. Both these events took place in early Renaissance.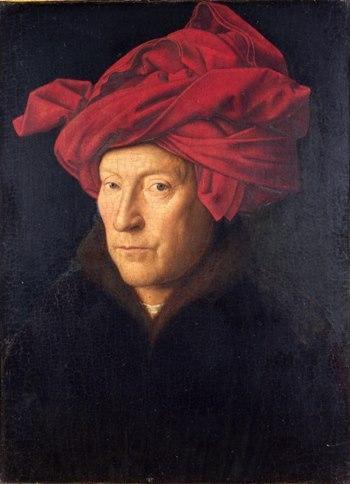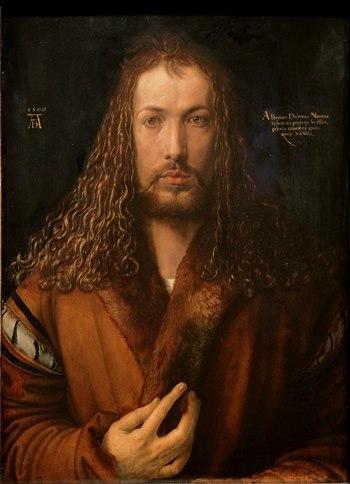 The 1433 Portrait of a Man in a Turban by Flemish artist Jan van Eyck is considered as the first true self portrait. Van Eyck was one of the pioneers of oil painting. He used the new medium, which involved a whole new painting technique, with great skill in Portrait of a Man in a Turban, achieving a lifelike rendition of human face by applying thin layers of transparent colour pigments over the under-layer.
German painter Albrecht Durer liked to present himself as gentleman-artist. One of the more unusual of his numerous self portraits is a full face view painted in date 1500. Art historians have noted the resemblance of this self portrait to traditional portrayals of Christ. In all likelihood, Durer's intention was not to claim the role of a redeemer of mankind for himself and his artistic fraternity; however, it is possible that this learned man did think of himself and artists in general as persons with divine inspiration and creators in their own right.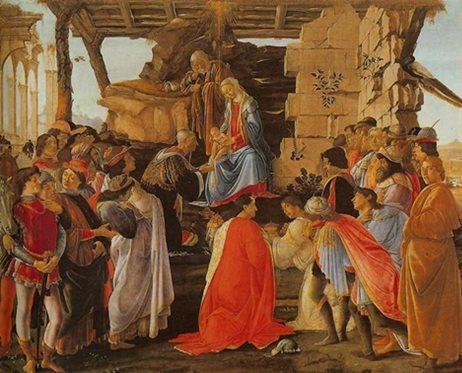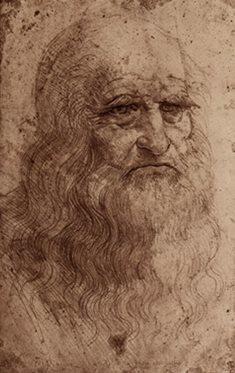 Italian Renaissance artists who were active at about the same time were not so eager to devote a whole panel to their own likeness. Still, some of them purposefully inserted their faces in a painting of a mass scene, as one of the many figures. Sandro Botticelli is the gentleman with a yellow cloak at the far right of The Adoration of the Magi, (1475). The soft-featured Raffaello Sanzio also positioned himself at the far right of The School of Athens (1509-1511). Filippo Lippi is a member of the crowd in The Dispute with Simon Magus (1481-1482). As for Michelangelo Buonarroti, he gave his features to the flayed St Bartholomew in The Last Judgment (1536-1541). Of course, some Italian Renaissance painters did make more formal self portraits, like Leonardo da Vinci in his 1512 drawing.
The Dutch genius Rembrandt van Rijn left us more than 40 self portraits in oil, plus numerous drawings and etchings. They are a fascinating study of the artist at various stages of his life: the hopeful young man; the self-assured successful painter; the disillusioned but impressive old man. Rembrandt's self portraits in oil also testify to the changes in his artistic style. His early self portraits are executed in a smooth and precise manner. The later ones have bolder and coarser brushstrokes, and even unfinished passages, that produced paintings of immense expressiveness and forcefulness. Compare these two Rembrandt's self portraits: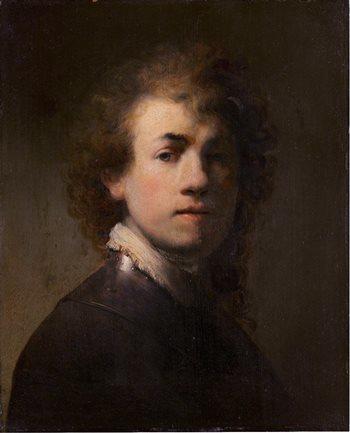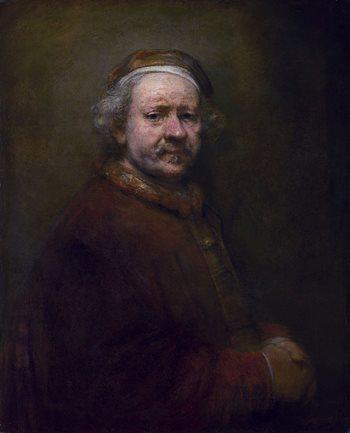 Another Dutch painter, Vincent van Gogh, documented his emotional torments and physical decline in 37 self portraits. One of the most poignant is the self portrait he painted after severing his ear. In the 1889 self portrait, a multitude of wavy brushstrokes that surrounds the artist's head can be interpreted as an illustration of his turbulent mind.
Frenchman Gustav Courbet is a different story altogether. He preceded van Gogh by several decades and, unlike van Gogh, was successful in his lifetime. Courbet's Meeting (also known as Good Morning, Mr. Courbet) from 1854 speaks volumes about the artist's view of himself and his social status. Just so there's no misunderstanding, Courbet the painter is the one with the chin haughtily turned up. All that remains for the mere mortals, no matter how well to-do they are, is to humbly admire the talent when they see it. (Incidentally, the man removing his hat to Courbet was in real life Courbet's patron, strolling around his lands with a manservant.)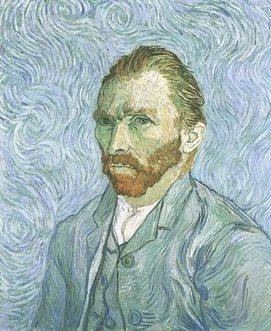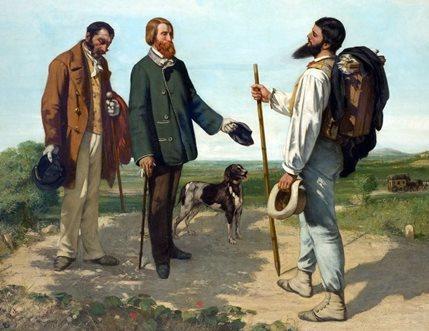 Frida Kahlo, Mexican artist who was crippled in an accident when she was a young girl, painted more than 50 self portraits. Although they document her torments, for example the numerous surgeries she had to undergo and the miscarriage she suffered as the result of her weak constitution, Kahlo's self portraits do not exude self pity. They are the tool that the artist uses in order to look her destiny square into the face, clinically dissecting and analysing it. They are also a celebration of her famous monobrow, her moustache, her beauty, her Mexican heritage, life itself.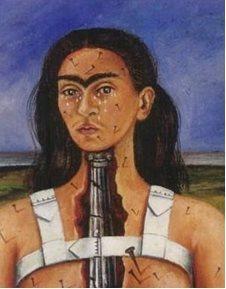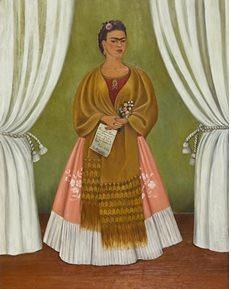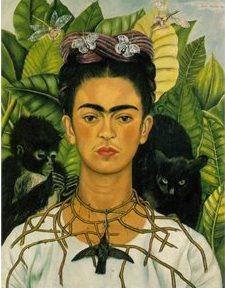 The Spanish artist Pablo Picasso painted numerous self portraits that showcase the many different forms of artistic expression he used at various stages of his career. The 1901 self portrait marks the beginning of his Blue Period, while the 1906 – 1938 ones are in cubist style. Especially interesting is the 1972 Self Portrait Facing Death. The fear in the eyes of the man in the drawing could be interpreted as Picasso being terrified of death - or as Picasso poking fun of the mankind for being terrified of death.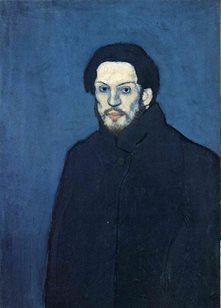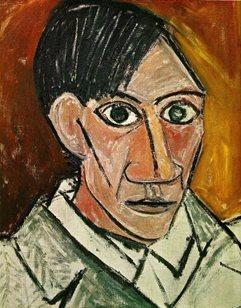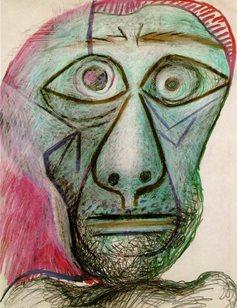 There are many reasons why artists paint themselves. They are rarely ever mere vanity pieces. Some self portraits were created because the artist could not afford to pay a model. Some served a promotional purpose, as a way for the artist to make his face known before the age of the TV and internet. Whatever the reason for their birth, all self portraits are also a means of gaining self-knowledge. They are the result of an internal dialogue of the artist with himself. They also ignite a dialogue of a spectator with the artist.