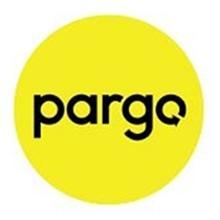 (1 June 2016) South African online marketplace www.bidorbuy.co.za has added Pargo as a delivery option to offer a reliable and affordable shipping solution to thousands of buyers and sellers trading on the site.
"Delivery is recognised world-wide as the key friction point in ecommerce and a major deterrent to the growth of internet-based economy", says bidorbuy CEO Jaco Jonker and adds. "This is especially true in the South African environment. Local online shoppers often find themselves between a rock and a hard place, forced to make a difficult decision between the deteriorating postal service and pricey couriers."
Frustration with this state of affairs was precisely what motivated Lars Veul and Derk Hoekert to establish Pargo in 2015. "South Africans frequently face late or missed deliveries. Pargo is a convenient click-and-collect logistics solution which ensures that delivery of parcels is both secure and affordable for online shoppers", says Lars Veul.
Derk Hoekert explains the click-and-collect model: "To put it simply, customers buy something online and then collect the goods at the pick up point of their choice".
This medley of "online" and "real life" makes perfect sense for customers. They like to shop online, from the comfort of their home, because there is a wider variety of products and there are no crowds. However, for many of them waiting for delivery can be problematic. With click-and-collect, they get to fetch their order when it suits them best. They can also combine the collection of their parcel with daily shopping or fuelling up.
Currently, there are more than 500 Pargo parcel points in shops and petrol stations all over the country and this number is growing daily.
Click-and-collect makes it easier for sellers to conduct their bidorbuy business too. Once a buyer chooses the Pargo delivery option, the seller packs the order and calls Pargo to collect the parcel; Pargo then takes it to the parcel point the buyer had selected on check-out.
"The initial response from our sellers and buyers indicates that bidorbuyers are ready to embrace the Pargo click-and-collect concept as one of the most convenient shipping options", says Jaco Jonker and adds: "Fast, reliable and affordable delivery is crucial to the success of online retail and click-and-collect has the potential to provide a major boost to the growth of ecommerce".