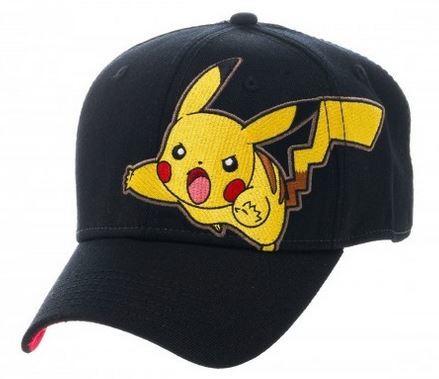 (1 August 2016) It has been called the hottest game to hit the market in a long time and it has taken the South African online marketplace www.bidorbuy.co.za by storm.
A short while ago, no one on bidorbuy seemed to be in the least bit interested in Pokemon-related items. During the last week of July, however, pokemon was the most searched term on the site, overtaking such all-time favourites as the iPhone, laptop, or PS4.
The 1990s favourite, Pokemon is enjoying a mini-revival thanks to the success of the new game, Pokemon GO. Currently, there are more than one thousand Pokemon-themed listings on bidorbuy, from cards, video games and movies to action figures, soft toys, caps, mugs, and so on.
For reasons that are presumably clear to fans, certain Pokemon-related items are steeply priced, such as a R60,712 Pokemon Center Original Notebook A6 Espurr Wanted or a R10,138 Official Nintendo Pokemon Center Black and White Plush Stuffed Toy 12" Reshiram.
Still, buyers are mostly after the Pokemon cards, priced from about R3 to over R100 for a single card. Expect to shell out more for booster packs in mint condition; the most expensive of them are well over R10,000.
The spread of the Pokemon Go craze has also inspired experienced players to conceive ways to turn their expertise into cash. On some international online marketplaces, people tried to sell their high-level Pokemon GO accounts. "An enterprising bidorbuyer has come up with a somewhat different concept, offering to catch Pokemon on your behalf, for a price", says bidorbuy Marketing Manager Joni Calitz.
The Pokemon-trainer-by-proxy listing on bidorbuy, aptly named We will level up your Pokemon Go account while you are busy!, prices the trek from level 1 to level 15 at R250; getting from level 17 to level 20 costs R800, and so on. It is not known how the game creators look upon this practice, but in any case players should not get their hopes up. The bidorbuy seller in question is fully booked and there is a waiting list. Besides, the proxies can be hired only in the Pretoria and Durban. All in all, it looks like the sore leg syndrome is still in the cards for Pokemon GO trainers.
Unless, of course, they opt instead for an online chase for a Pokemon-like character on bidorbuy.
"As a nod to the Pokemon GO craze, we have created our very own Pokemon inspired character named Bobemon", says Joni Calitz and explains: "During the month of August anyone over 18 years of age who visits bidorbuy may stumble upon Bobemon and claim a mystery bidorbuy voucher to the value of up to R1000. We hope our visitors will have fun chasing Bobemon in the comfort of their homes".