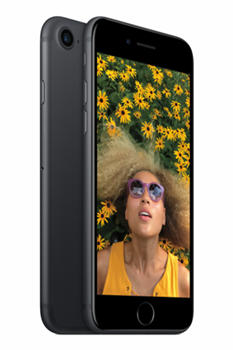 (21 September 2016) Sellers on South African online marketplace www.bidorbuy.co.za are continuing the tradition of being the first to offer the newest iPhone to the local early adopters.
The new 128GB iPhone 7 is currently listed in the bidorbuy Deal of the Week, the section that features only hand-picked items from carefully vetted sellers.
"We decided to include the iPhone 7 in our Deal of the Week because the seller has stock at hand, which means that buyers can have it in a few short days", says Matthew Avramit, bidorbuy's Head of Category Management.
Out of the five 128GB iPhone 7 devices listed, one has already been bought, despite the R17,999 price tag.
"It looks like true iPhone fans are still ready to pay the early adopter's premium for the pleasure of being among the first in South Africa to own the latest reiteration of the popular smartphone", comments Avramit.
Buyers of the iPhone 7 listed on bidorbuy's Deal of the Week can choose between these colours: silver, gold and mat black, subject to availability. This week's deal closes on Sunday 25 September, but there are currently other iPhone 7 devices listed on bidorbuy, from 32GB to 256GB, priced from R17,000 to R21,499.