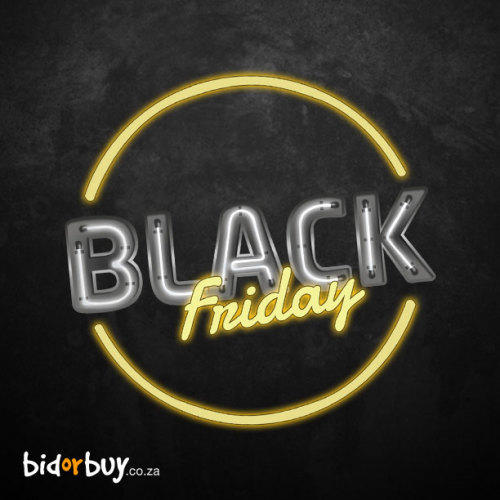 (21 November 2016) The bidorbuy Black Friday sale takes place from Monday 21 November until Sunday 27 November and will be followed by week-long Cyber Monday sales event, with discounts running as high as 70 percent off.

The sellers on the South African marketplace bidorbuy are turning Black Friday into a week-long event. Starting from Monday 21 November, they are offering select product at huge discounts.

Some of the flagship items featured on bidorbuy's Black Friday include kids' smart watches, Xbox One Elite console bundle, musical gym toy, baby travel system with car seat, a cookware set, ladies' handbags, men's watches, smart watches, a braai stand, among others. Even more deals will be added during the week.

The Black Friday week of deals on bidorbuy will be followed back-to-back by Cyber Monday sales week, with another set of hand-picked products with discounted prices such as smartphones, fragrances for men and for women, photo gear, kitchenware and so on.

Discounts on some of the products on bidorbuy's Black Friday and Cyber Monday two-week long sales bonanza run into 50%, 60% or even 70% off standard retail price.
That means that during the next two weeks bidorbuy is the place to check out for a good deal on a gift.

Both Black Friday and Cyber Monday specials are available on desktop, at www.bidorbuy.co.za, as well as on bidorbuy's shopping apps for Android and iOS.