Moving Pictures to Watch and to Enjoy
There are so many great movies currently being made, but this article is a tribute to some movie classics that are a little older. When you have some time, do yourself a favor and watch them, all ten films mentioned below are available for sale on bidorbuy. These are just a few of all-time favorites, hopefully you like them too. So when you feel like a good movie to watch, grab yourself a copy and a bowl of popcorn, of course!
1. Titanic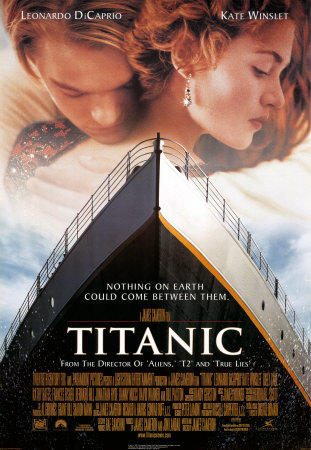 Even if you haven't seen it, you have surly heard about it.
Titanic
is one of the most talked about movies of our time. The storyline involves a young rich aristocrat who embarks on the R.M.S Titanic with her mother and her fiancé. As the plot unfolds, she falls in love with a poor artist by the name of Jack Dawson. This heart wrenching and tear-jerking film will allow you to experience an array of emotions as you watch the strong love between two people defy all conventions on the first and last voyage of the Titanic.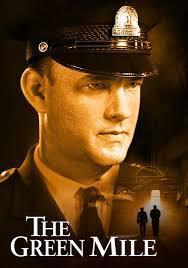 2. The Green Mile
The Green Mile
is a definite must see! Those who are Tom Hank's fans will be happy to know he is one of the main actors in this film. It is a touching story about two guards who work on death row and happen to cross paths with a man who has been found guilty of raping and murdering a child. This prisoner has a mysterious gift and what seems like a simple storyline turns out to be a series of unpredictable events. At the end of the film you will be left feeling a mix of emotions, but one thing is certain: you won't ever forget this prisoner nor his mysterious gift.
3. The Shawshank Redemption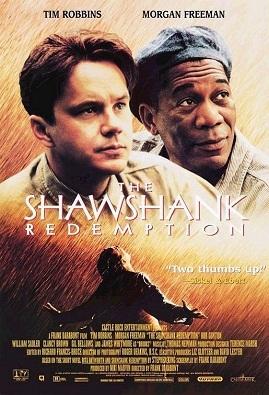 The storyline involves a prisoner held in the Shawshank State penitentiary after being sentenced to life for the murder of his wife, a crime he did not commit.
The Shawshank Redemption
is a film that allows you to view this young man's journey throughout his new harrowing life in jail. You get to see first- hand how he copes with life in jail, the friendships he makes and the people he meets along the way. Of all the people he encounters, the most notable one is his fellow inmate named Red, played by Morgan Freeman.
4. The Godfather
This is a movie that is and will certainly remain one of the most popular and talked about films in our history. After winning three Oscars and getting seven Oscar nominations in the bag,
The Godfather
was the highest grossing film of 1972 and is regarded as one of the greatest films in world cinema. The plot involves the head of a gangster family passing on his position to his successor, his son. This change in leadership seems to spark a series of events that take place as a war begins between a number of families. Finally, in the end the right successor is chosen after a culmination of murder and revenge takes place.
5. Jaws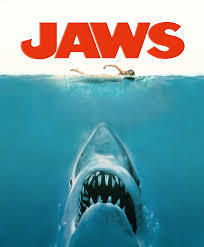 Does this sound familiar: Daa da! Daaaa da da daa da dum! The popular Jaws soundtrack is something we still remember today. Thanks to this movie, almost all of us use that sound to describe the creeping nature of a shark approaching. Directed by the brilliant Steven Spielberg,
Jaws
was released in 1975. A simple plot tells a powerful story: three people, namely a fisherman, marine scientist and a police chief, set out to stop a gigantic great white shark that created havoc in the little island town of Amity.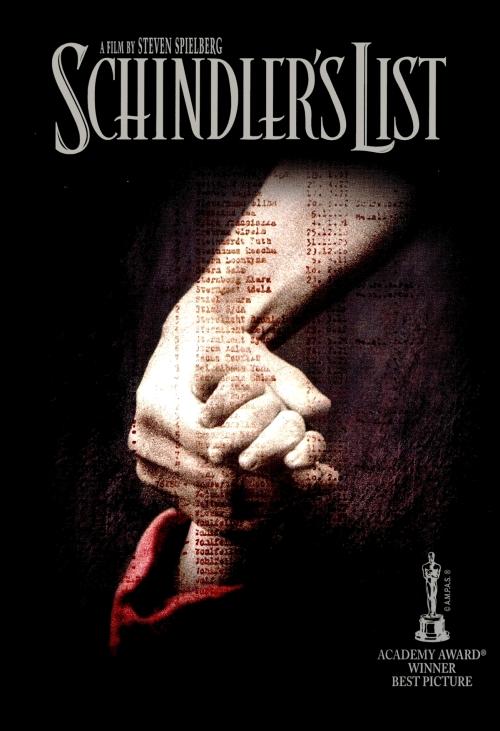 6. Schindler's List
This chilling film will give you goosebumps, possibly make you cry a tremendous amount and leave you perplexed for hours, but most importantly it will remind you that even in a world filled with cruelty and hurt, there still are people who care for humanity.
Schindler's List
is a true story about the compassionate act of one man named Oskar Schindler who was actually very greedy and not very likable. Oskar was a businessman who has saved more than a thousand Polish-Jewish refugees during the Holocaust by employing them in his factories; in this way, the factories became a refuge for Jews. A definite must-see!
7. The Sound of Music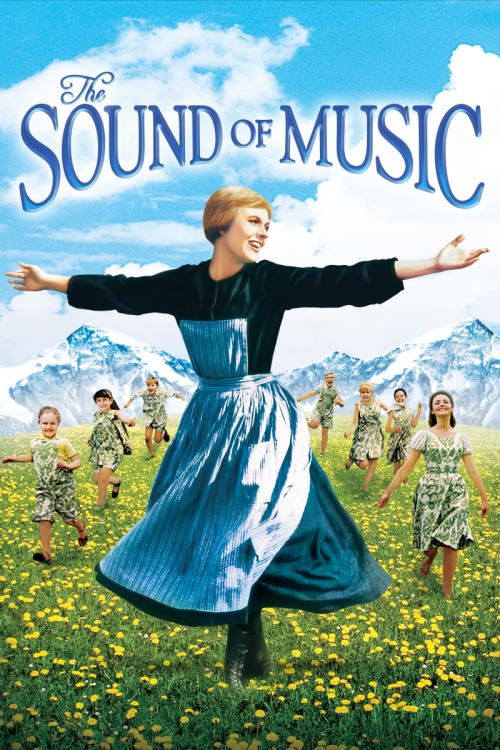 The Sound of Music
received nine different awards and was listed as the 55th greatest American movie of all time as well as the 4th greatest movie musical. Maria, played by Julie Andrews, is a young Austrian woman who is failing miserably at her attempts to become a nun; she is then given a new job to look after a Navy Captain's children, seven to be exact. The children are unhappy and rebel from every single caretaker they are given, but Maria manages to wiggle her way into their little hearts and the heart of their father. The new found love between Maria and the Captain is put to the test as the Captain is engaged to a Baroness. How might the story end? You'll have to watch it to find out.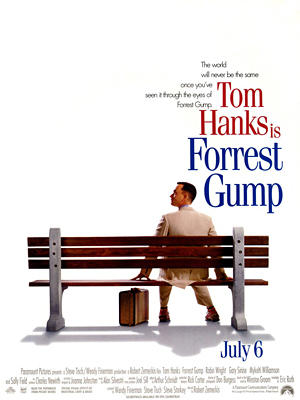 8. Forrest Gump
Simply put,
Forrest Gump
is phenomenal! The famous quote, "Life is like a box of chocolates, you never know what you gonna get", originates from this film. These are the words Gump's mom (mama) used to tell him, along with her other strong words of wisdom. Gump is a simple man with only good intentions, the type of man who wouldn't want to harm a fly. Even though Gump has a very low IQ, that doesn't stop him from achieving many great things in his life, such as joining the army, creating a famous shrimp fishing fleet, and becomes a ping-pong champion (he wins medals and meets the president a couple of times). All of this and more isn't of any importance to Gump, as the most important thing to him is his childhood sweetheart, Jenny, who has taken the wrong path in life. This is an amazing film that will leave you adoring Gump and his loving nature. You will find yourself chanting "Run Forest, run!" right at the edge of your seat.
9. E.T.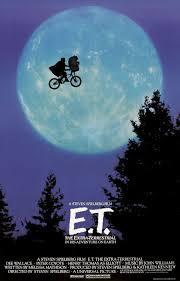 This science fiction film tells the story of a little boy named Elliott that befriends an extraterrestrial named E.T. who has been stranded on Earth. Elliott introduces his brother and little sister to E.T.; all of them try to keep their new friend's existence under wraps and try to help him get home.
E.T.
was an instant blockbuster and was the highest grossing film for eleven years until Jurassic Park took the title in 1993. The success of this story lies in the message of true friendship and how that friendship can surpass all difficulties.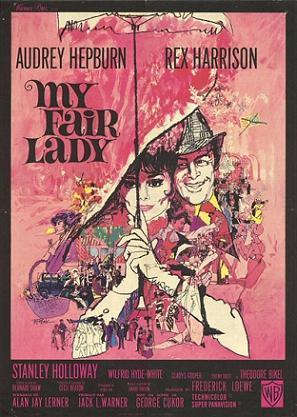 10. My Fair Lady
My Fair Lady
is another timeless musical that is loved by many. Professor Henry Higgins, played by Rex Harrison, makes it his mission to transform a working girl, Eliza Doolittle, into a cultured member of high society. Eliza Doolittle is played by the gracious Audrey Hepburn. The famous quote: "the rain in Spain falls mainly on the plane" is one of the phrases Higgins uses to improve Eliza's diction during their speech lessons. Eliza and Higgins clash throughout the film, but somehow form a very special bond. This is a beautiful story that will make you want to sing along and dance, a definite must-see!
So that's it! Maybe you have heard of these films, but never watched them, or never heard of them at all. Make a list, watch them and tick it off. You will be glad you did!