Take Good Photos while Travelling Light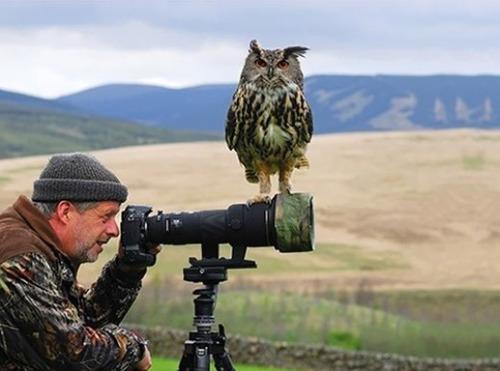 When you visit new places, it is important that you document your experience with great photos. For that, you need certain pieces of equipment designed to help you take the right shot at the best quality possible.
At the same time, you do not want to get blisters on your shoulders from lugging around a big bag of heavy photography equipment.
Must-Have Accessories
Here is the bare minimum, must-have photo accessories to pack for your next trip:
Camera bag. The bag protects your camera and provides room for the accessories you want to have at hand. Consider getting a waterproof bag or a waterproof bag cover in case you get caught in the rain (As all travellers know, it is bound to rain).
Spare filters. A polarizing filter will come in handy for snapping photos of the sky, while a neutral density one ensures that a body of water in your photos looks great. On modern digital cameras, a UV filter mainly serves to protect the lens when you do not want any special effects. Since filters are small and lightweight, better take one or two along.
Spare battery. Their small size and negligible weight mean that batteries too can go into the "better safe than sorry" category. A battery on a digital camera usually last for 300 to 500 shots. If you plan to take lots and lots of photos or if you know that you'll be away from a power outlet for a few days, best bring along a spare battery.
Battery charger. No need to say anything more. You know that you must have this one with you at all times.
Travel adaptor. This one is easy to forget, but make a note to take along an electrical outlet adaptor if you are travelling to another country. You never know what standards they use across the border!
Memory cards. Memory cards are small and cheap, so be sure to pack one or two. It's easy to fill up a card and you don't want to be stuck without space for additional shots.
Camera and lens cleaning equipment. When you change lenses, dust can get stuck on the sensor of your camera. You need a blower to clean it. The sensor is very fragile and can be scratched if you use a cloth or a brush. Clean the lens (preferably daily) with a lens pen, some spray and a microfibre cloth.
Additional Equipment
If you are really serious about your travel and holiday photography, it is also good to take with you some additional gear: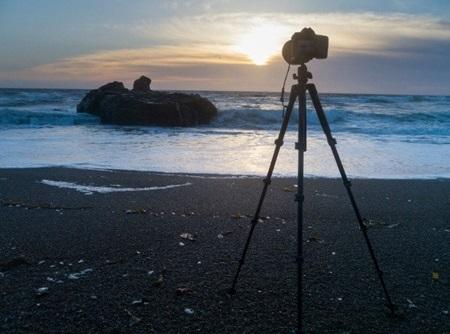 Spare lens. You may or may not need a spare lens. That depends on where you are going and on the kind of photos you want to take. A zoom lens is very useful for if you plan to take photos of wildlife on a safari. However, since lenses are bulky and heavy, do not pack every lens you own just because you think you might need it for one exceptional shot that might come your way.
Tripod. Although strictly speaking not necessary for travel photography, a tripod lets you explore your creativity, because you can take longer exposures and play with time. Look for a tripod that fits nicely into a bag and doesn't weigh too much. Some bigger camera bags have a space specially designed to hold a tripod.
Laptop. Do you photograph so much that you quickly go through a stack of memory cards… and still need more? Do you like to edit your shots batch by batch, while they are still fresh in your mind? If your answer is "yes", you better make space for a laptop in your luggage!
External hard drive. This might be overkill for all but professional travel photographers or amateurs on a trip around the world. Still, it's nice to have a portable hard drive with you when travelling. Save some movies on it and you'll have an entertainment hub at hand too! Of course, remember to leave some space for photo back-ups… and don't forget your laptop!
The right photo equipment is important for taking good travel and holiday shots. However, your skills as a photographer are even more important. So, take time to practice before you set off!
Also, remember to occasionally tear your eye away from your camera's viewfinder and… simply enjoy the views.