Previously owned items are still popular on South Africa's online marketplace, and not just in antiques and collectibles.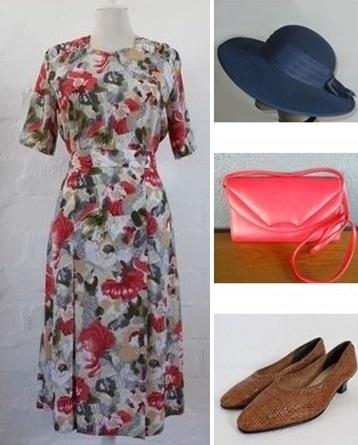 (16 January 2017) In the early days of bidorbuy, second-hand goods were the mainstay of the South African online marketplace. These days, out of more than two million items offered for sale on the site, almost 80% are new, while only a little over 20% are pre-owned.
However, the sales figures paint a different picture, with second-hand accounting for as much as 40% of all items recently sold on the site.
"This is mainly due to the undiminished demand for antiques, collectibles and memorabilia"' says bidorbuy CEO Jaco Jonker. "This type of merchandise gives bidorbuy its unique flavour and popularity.
"Modern-day consumers love shopping online with us for antiques, rare coins and stamps, sports memorabilia, collectible toys, and other hard-to-find or high-value goods that are by definition second-hand", he adds.
Shoppers on bidorbuy also often give preference to second-hand over new when shopping for consumer products such as high-end DSLR cameras and lenses (in almost 90% of cases), as well as laptops (80%). It is also not surprising that 70% of all books and 40% of all video games recently sold on the site were second-hand.
However, it might come as a surprise to many that as much as 20% of fashion items recently bought on bidorbuy were pre-owned. After all, why opt for clothes and shoes someone else wore, where there are so many brand-new ones available at reasonable prices? The answer lies in one word: vintage. Vintage fashion is especially popular among the ladies, and a woman can get kitted from head to toe - literally – with second-hand items.
Less than 15% of shoppers opt for second-hand when buying smartphones (mostly last year or older iPhone or Samsung Galaxy handsets). In categories such as baby, beauty, car parts, and home electronics, shoppers on bidorbuy are also more likely to buy brand-new.
"We definitely value the presence of second-hand products on our platform", says bidorbuy CEO Jaco Jonker and adds: "In many cases, our buyers can compare a new and a similar second-hand item and decide which one to buy, all without leaving www.bidorbuy.co.za. Used and refurbished goods mean more choices for the shoppers in terms of price as well as variety, allowing even people on a tight budget to own a high-end product. On top of that, a marketplace with a well-developed second-hand segment gives small businesses and occasional sellers an opportunity to offer their used or refurbished wares to the public and thus ensure a steady income or some extra cash".