Sturdy, Durable and Beautiful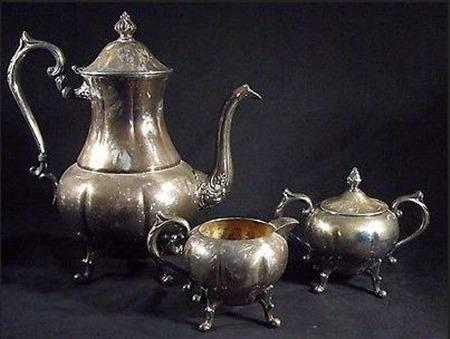 The silver and metalware section is among the most popular of the bidorbuy antiques.
After all, what's not to like about antique decorative or utilitarian items crafted from silver, brass, bronze, copper, pewter, tin or other metals! They are sturdy, long lasting, and they look good.
Let's take a closer look at each one of them.
Silver
If given the chance, we all appreciate the experience of being served delicacies on a silver platter... especially those of us who were not born with a silver spoon!
Silverware has always been synonymous with fine living. With its gorgeous sheen and spectacular workmanship, antique silver is also an enjoyable and valuable collecting focus.
Do note that experts cherish patina on antique silver, because it lends a rich, warm glow. Oxidation that results in blackening of fine details of a pattern is also desirable. It adds depth to the pattern and definitely increases the value of antique silver. However, patina and oxidation must not be confused with tarnish, the unattractive all-over blackening. Tarnish should be removed by hand polishing with a non-abrasive silver polish. This will not remove the patina, but rather add to it.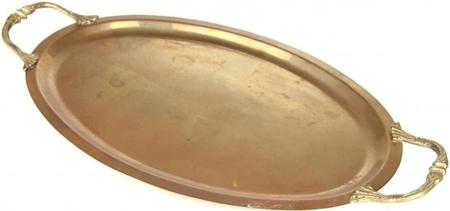 Brass
Do you swoon at the sight of elaborate candlesticks? Ornate door knockers? Charming pots and kettles designed to be hung over a fireplace?
If you answered "yes" to any of the above, you may have what it takes to become a collector of antique or vintage brass.
Antique brass is distinguished from newer brass by its incredibly soft patina. Brass has been used to make tools and decorative items for thousands of years. Water taps, chandeliers, fireplace pokers and fenders, and many other items were commonly made of decorative brass. This alloy of copper and zinc was also used to create figurines, dinner gongs, plates and trinkets, jewellery and jewellery boxes, pocket watches, clocks, cigarette lighters, ornamental belt buckles, microscopes and nautical instruments, among other things.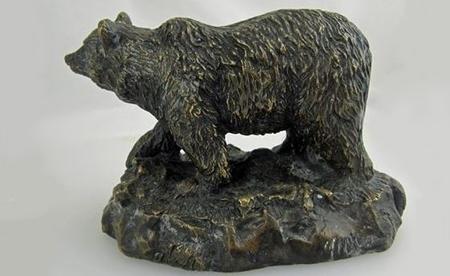 Bronze
Just like brass, bronze is also a copper alloy, but made with tin. The two alloys differ in colour: brass is a muted yellow, while bronze is reddish-brown.
Any mention of antique bronze brings to mind the intricate bronze statues produced in the 18th and 19th century France. Many lovely bronze figurines were created in Austria and the Orient. Bronze was also used to produce ornate chandeliers, snuff boxes and elegant clocks, along with many other pieces.
Bronze statues and other objects were often decorated with gold dust (gilt bronze or ormoulu; the cleaning of ormoulu is best left to experts). Another method of decorating bronzes was cold-painting. Vienna was particularly noted for this work.
Copper
Collectors of antique and vintage copper artefacts have a wide choice of diverse ornamental and decorative pieces, from vases to figurines and from wall hangings to candlesticks. Many collectors, however, opt for copper cookware, because it looks great displayed on a wall in every kitchen. Plus, it's a special pleasure to cook in pots that someone else cooked in a hundred years ago.
Since copper is a highly reactive metal, copper cookware is lined with either tin or steel. Unlined copper should be used in the kitchen only for specific purposes, for example whisking egg whites. Those in the know say that the reaction between the metal and the egg whites makes for a better meringue.
You may keep your copper cookware highly polished or let it get a bit darker... but you must never allow it to "grow" that green patina which is so valued by collectors of non-kitchen related artefacts made from copper and copper compounds, brass and bronze.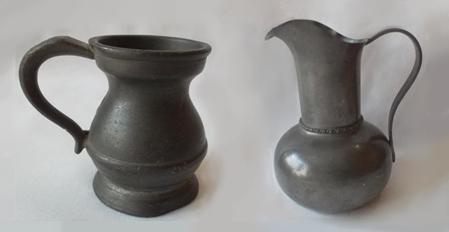 Pewter
With its soft, lustrous sheen pewter resembles silver. Since pewter, an alloy of tin, is much cheaper than silver, it is often referred to as "poor man's silver". Just like silver, pewter can become tarnished, but a rub with a soft cloth or a wash in warm, soapy water is usually enough to keep it looking attractive. Years of use will make the surface of this soft metal uneven to the touch, even though it may look smooth.
Until the glass and porcelain took over, pewter was present everywhere, from royal households to the huts of the poor. All kinds of items were made from this metal: plates, mugs, spoons, teapots, candlesticks, coins, religious objects, medical devices, and so on. Most pewter items that survived to this day date from the 18th century, because earlier pieces were melted down when they became worn or damaged.
Tin

Tin is a lightweight, malleable and inexpensive metal that's sturdy enough to withstand some rough usage.
Lithographed advertising tins are a very popular collecting category. On bidorbuy, you can find beautifully decorated tin boxes designed to contain a wide diversity of products: biscuits, sweets, confectionary, tea, coffee, soap, tobacco, pills... and even gramophone needles!
Tin signs, licence plates, dishes, funnels, and similar items also make a nice subject of a collection. And if tin is your metal of choice, you may also want to check out some lovely tin toys in the bidorbuy collectible toys section.
Other Metalware
Antique metalware also includes pieces produced from iron, nickel, zinc, lead and some other metals. It is worth your while to browse them all. As a rule, metalware (with the exception of silver) is very affordable and there are beautiful pieces of antique metalware on bidorbuy for every pocket, whether you are starting a collection, expanding it, or just looking for a piece or two to add character to your home.
Do note that experts say that only items that are one hundred or more years old can be considered as "authentic antiques". Anything younger than that gets the attribute "vintage". There is also nothing wrong with going for replicas, as long as you know what you are buying. Whichever artefact you decide to go for, you are guaranteed to enjoy it for a long time.