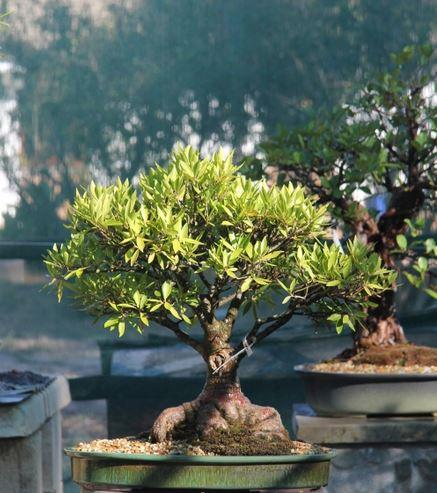 (24 April 2017) South Africa's online marketplace www.bidorbuy.co.za is currently hosting an exceptional auction. Several stunning bonsai trees are going under the hammer, with starting prices ranging from R500 to over R17,000.
The bonsai trees are a part of the collection of Rudi Adam. An acknowledged and widely respected bonsai expert, Rudi Adam started growing bonsai trees in the 1970s and over the years has built up a collection of hundreds of trees, many of them masterpieces of this exquisite art form.
After Rudi Adam passed away in January 2017, his trees were placed in his estate and moved to Stone Lantern Bonsai Nursery for care and maintenance. Ten bonsai trees from this collection were selected to be auctioned off online on www.bidorbuy.co.za. "This is an opportunity for bonsai enthusiasts to own a bonsai from the personal collection of this award-winning bonsai master, teacher and author", says bidorbuy category manager David Berry.
Stone Lantern Bonsai Nursery is organising several batches of bonsai tree auctions on bidorbuy and has spread them out to run until 6 May 2017. In the words of Stone Lantern Bonsai Nursery's Ronell le Roux, this is why they opted for the bidorbuy online trading platform: "If you want to buy anything online, the first website that pops up in my head is bidorbuy, because I know that bidorbuy is safe and secure."