From Candles to Cyberspace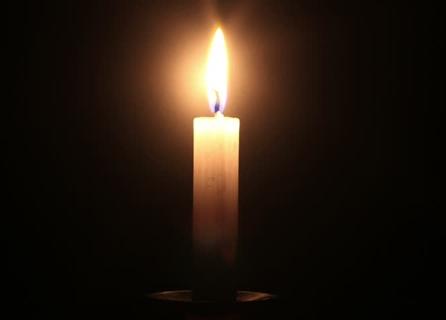 It all started some two thousand years ago.... or more. Auctions go so far back into history that no one knows for sure when, where or by whom the very first bidding competition was staged.
What we do know is that in the year 500 BC bride auctions were a common practice in ancient Greece. The event went like this: parents or guardians would set their female progeny on the auction podium and prospective bridegrooms would bid for the hand of the one they wanted as their future spouse.
Auctions flourished in ancient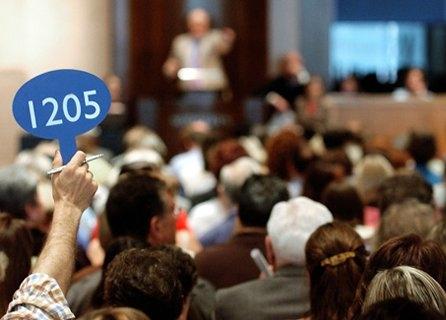 Rome too, with people regularly auctioning off the spoils of war, slaves and the assets of debtors or of the deceased.
After the fall of the Roman Empire in the 5th century, auctions fell out of favour, but they never quite disappeared. Every now and then, there would be someone somewhere in the world offering these items on auction: agricultural produce, handicrafts and even the services of experienced artisans.
The big comeback of auction-style trading occurred in the 17th century England, when candle auctions became popular. A candle was lit at the start of the auction; when it burnt out, the auction would end. That added a sense of urgency to the final moments of the bidding wars, as no one knew when the flame would die out.
The first auction house was established in 1674 in Stockholm, Sweden. It was simply called the Stockholm Auction House (Stockholms Auktionsverk) and it is still functioning. Sotheby's appeared in 1744 and Christie's, currently the biggest auction house in the world, opened its doors in 1766.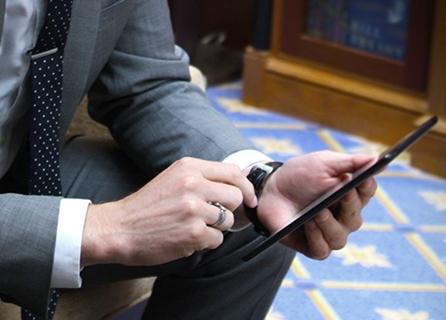 Several centuries later, technology has changed the nature of auctions. Instead of auctioneers standing before an audience and calling for bids, we got online auctions. The popular eBay marketplace was launched in September 1995, although the title of the first belongs to Onsale, whose auctions website dates from May 1995. South African www.bidorbuy.co.za came onto the scene in August 1999. Currently, there are numerous websites dedicated to online auctions throughout the world.
The internet has increased the reach of auctions to the extent undreamed of before the advent of online technology. Online auctions are not limited by space and time. They provide a more accessible entry-point to the world of auction houses for the general public. Thousands, even millions of people are able to participate in online auctions.
Participants can also bid for a much greater variety of goods and services than traditional auction houses can cater for.
That does not mean that traditional auctions are facing extinction. Still, the venerable auction houses are adapting to the changing times and expand online, even if only as an addition to their live auctions.
The most popular form of auction today, both online and in real life, is the open ascending price auction or English auction. The seller sets the (usually relatively low) opening price and the bidders bid openly against one another. Each subsequent bid has to be higher than the previous one. This is the type of auction used on bidorbuy.
In a Dutch auction, the bidding opens with a high asking price and the price is lowered until a participant is willing to accept it.
In a blind auction, also known as a first-price sealed-bid auction, all bidders submit their sealed bids at the same time. The highest bidder wins and pays the price he or she submitted. Government tenders are an example of sealed first-price auctions.
Vickrey auctions are sealed-bid second-price auctions. This type of auction is identical to the sealed first-price auction, with one exception: the winning bidder pays the second-highest bid, rather than his or her own. Vickrey auctions are commonly used in automated contexts, such as real-time bidding for online advertising.
Besides these four, there are many other varieties of auctions and some of them can be used in combination. For example, English or Dutch auction can be with or without a reserve, with the reserve being the lowest amount the seller is willing to accept for the item going under the hammer.
Almost anything can be sold and bought on auction, from art works to land and property. However, it is accepted wisdom that items whose value is difficult to determine fare best on auction. Trends on bidorbuy, which is both an online auction site and an online marketplace, confirm this: items most likely to be sold and bought on auction are antiques and collectibles, art, gemstones, militaria, and coins. It is more usual for buyers and sellers on bidorbuy to trade other items, such as products of wide consumption, at fixed prices.
For sellers, auctions are an opportunity to get the best price possible for their wares. For buyers, auctions are an opportunity to get hold of a rare or desirable item at the price they are willing to pay, or to get an everyday product at a bargain. For both sellers and buyers, auctions are an exciting method of trading, which is why they enjoy enduring popularity.