The sales of digital SLR cameras are holding their own, and even the olden-time film cameras are enjoying a modest revival on the South African marketplace.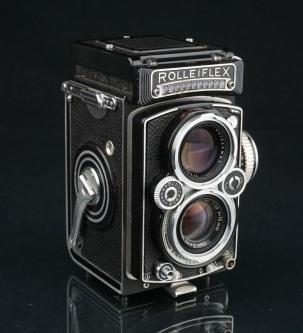 (25 May 2017) There is no denying it. Smartphones have dealt a grave blow to cameras, decimating sales the world over.
But that doesn't mean that all types of dedicated cameras are destined to disappear. Trends on South African online marketplace www.bidorbuy.co.za show that the sales of compact, point-and-shoot digital cameras have indeed dwindled to a mere ghost of their former selves. However, the sales of digital single-lens reflex cameras seem to have stabilized, though admittedly at levels well below those of eight or nine years ago. This is how bidorbuy Category Manager David Berry explains the trend:
"Technological advances gave us camera-equipped smartphones that pushed out digital cameras," he says and adds: "But technological advances also gave us increasingly visual online media. As a consequence, the quality of images became more important. Today, good photographic skills are often equated with good social skills, and that is probably why we see steady sales of higher-end DSLR cameras on bidorbuy".
It transpires that, in a strange twist of fate, higher-end digital cameras have smartphones to thank for a boost in sales. Having been introduced to the world of photography via the ubiquitous smartphones, some consumers are now looking for more and turning to a DSLR. Over the past several months, the sales of DSLR cameras on bidorbuy have been maintaining a steady rate.
"Most DSLRs bought on bidorbuy are kits, which in photographic terms translates into starter higher-end cameras. However, the sales of body-only cameras are also consistent, week in, week out. When you know that a camera body costs anywhere between about R3000 and over R20,000, and that a decent lens costs at least as much, it is obvious that these buyers are serious about their photography", says Berry.
Somewhat surprisingly, there is also a persistent presence of film cameras among the photographic items sold on bidorbuy.
"While it may be an exaggeration to say that they are making a comeback, film camera sales are definitely experiencing a revival all over the world, and on our marketplace too", says bidorbuy Category Manager.
Film cameras that bidorbuyers bought include Nikon FM2N, Canon AE-1, Olympus OM1, Pentex ME, Mamiya C330 and so on, with prices mostly in the range of R500 to R3000. One of the most expensive film cameras recently purchased on the site was a Rollei Rolleiflex 3.5E Planar 120 Format TLR with accessories, all in near mint condition, which was won on online auction for R10,799.
Many reasons have been put forward for this renewed interest in the photographic instrument that was until recently considered obsolete, a victim of digital technology. For example, lovers of film emphasise that the slow and careful process of composing every shot favours quality over quantity; they also say that digital just doesn't have the same beauty and tonal warmth as film.
"It would not be accurate to attribute the revival of interest in film cameras to nostalgia only," says Berry. "Empirical evidence points that it's actually the young people that are reaching for film. Just ask your kids!"
Even though digital camera sales will probably never attain pre-smartphone levels, and even though film cameras will probably never become more than a niche interest, David Berry is confident that the demand for photo equipment that can produce results superior to a smartphone camera is here to stay, both among the professional and hobby photographers.