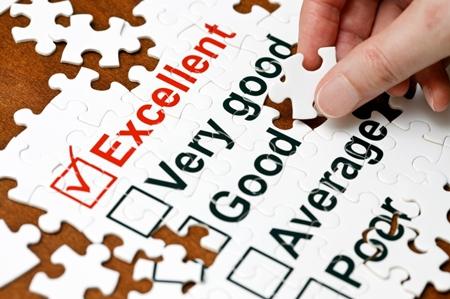 Of the 4396 people who participated in the bidorbuy February 2009 survey, 3577 have transacted on the site, either as buyers or as sellers.
Almost 1400 users have taken the trouble to fill in the optional comments field. They described their experience on bidorbuy, evaluated the site and made suggestions for improving it.
This wealth of input is being carefully studied. Here we present a brief overview of comments, loosely classified in several broad categories.
What Buyers Like about bidorbuy
Most people check their email first thing in the morning. Most, but not all. This bidorbuyer says: "I love this service to the extent that every morning when I get to work I first check bidorbuy for the items I am looking for, then I check my email".
The overwhelming majority of buyers had nice thing to say about bidorbuy. That is as expected, since almost 94% of them find the bidorbuy system good or excellent (see bidorbuy 2009 survey results).
"The BOB system is much better than that of any other auction website. It is plain and easy to use. The BOB community is always friendly and willing to help. The BOB family is really impressive and the customer service is very good. No issues found at all. Prices are very cheap for items not found very often. I am very happy with the overall BOB System; this is the best buying experience I have had online", says one buyer.
It would probably be accurate to say that bargains are what buyers like best about bidorbuy: "You have according to me a winning concept for the internet savvy, thrill-seeking, bargain-hunter. I very much enjoy the thrill of seeing for how little I can find an item whether I need it or not", says one (obviously) frequent shopper.
A relative newbie explains in more detail the bargain-hunting and time-saving attraction of bidorbuy: "Since I was introduced to bidorbuy a few months back, I have a bought a PSP for my son's 8th birthday, a Mozambique holiday as anniversary gift for my husband, and Lord of the Rings trilogy for another son. I feel like a millionaire! Thank you for a great tool - especially for us working-moms-on-a-budget. Just as I was introduced to this fantastic site, I have passed on the flag to other time-deficient women."
Many value the convenience of being able to shop from home: "I'm one of those persons who hate it to go to shops, because of the mass of people. It just works for me to buy on bidorbuy.co.za", says one buyer, and another one echoes a similar sentiment when he says: "The fact that I hate long queues in shops makes BOB most convenient for me. I can shop while I work!"
To sum up, a great majority of bidorbuy buyers would agree with the opinion expressed in this comment: "System works great. I have been a member since 2002 and I have no reservations. In fact, I recommend to people everyday to start buying or selling on bidorbuy as I strongly feel that it is an awesome trading platform." Most of them would also agree that this is the ultimate way to shop, as one buyer put it.
What Sellers Like about bidorbuy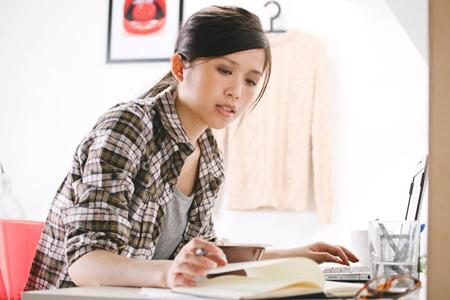 Among the sellers who participated in the February 2009 survey, over 93% are happy with the way the system works. "I am very satisfied with bidorbuy.co.za. It offers a lot more than what I expected", says one of them.
For some sellers, the bidorbuy platform is an excellent way of disposing of unneeded goods and thus getting an extra income. For others, it provides a welcome alternative: "I have previously sold my items on live auction, which was once a month only. You had to pay very high commission and then still wait fourteen days for your money. I have never been so happy getting an income without leaving my home. Thank you for giving me the choice", says one seller.
The fact that bidorbuy generates income for many households makes many sellers very appreciative of the platform: "A big thank you to BoB and all my bidorbuy customers. Without BoB, my online selling would be nothing", claims one seller. "I just love bidorbuy. It made my dream come true. Without bidorbuy it would not be possible for me to start my own business", says another.
It is especially heart warming to read comments like these:
Thank you bidorbuy. If it was not for you, I would not be able to survive. (Selling on bidorbuy) is my full time (source of) income and I greatly appreciate what you do for me as a seller.
This is magic. I broke my neck last year. I am now physically disabled and I lost my job. This is an excellent opportunity to supplement my medical pension. It definitely improved my standard of living.
I am crazy about bidorbuy. I was unemployed and am a single parent. If it was not for this site, I would not have been able to make it.
A consumer-to-consumer trading platform like bidorbuy by definition requires of its users to take a leap of faith. One has not only to trust a complete stranger to finalise a transaction; when contemplating selling on bidorbuy, one also has to trust one's own abilities and perseverance. Of course, in that respect nothing can replace the practice that makes perfect: "This is an excellent business tool. Personally, my business skills have grown in leaps and bounds", says a bidorbuy seller of a year-and-a-half standing.
What Users Want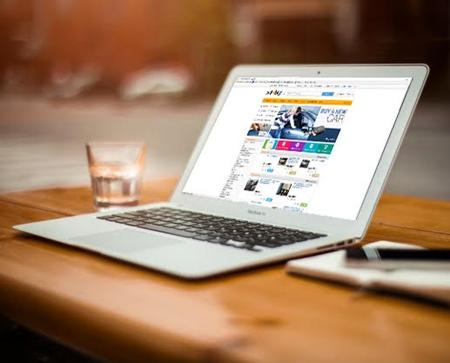 Most users who left comments in the February 2009 survey like bidorbuy the way it is. However, that does not mean that things can not be improved.
Different users want different things. Some want more bargains at fixed prices. Others want more auctions. "Have another R1 auction on Mondays", says one buyer. "That would give us reason to look forward to the fist day of the week at work". Some want longer auctions, notably the Snap Friday, which currently ends at 2 p.m. Others want shorter auctions, either because they access bidorbuy at work or because they need their beauty sleep.
Judging by the number of requests, improved search deserves the designation of most wanted. Many dream of a sophisticated search that they can - so to say - speak to, and be understood. Users want to search through Ending Soon or What's Hot minus the categories they are not interested in. They want to sort items by sellers. They want to exclude specific sellers from a search ("There is nothing worse than having to scroll through a hundred items from one seller that you have had a bad experience with", says one buyer). Some would like to limit the search to South African sellers. Many would welcome a search engine that suggests options when a word is spelled incorrectly.
Users also want customisation. "A personalised homepage when logged in would be nice. I would like to be able to add favourite sellers to that page and the shortcuts to my favourite categories", says one buyer.
Next on the list are online tools. Buyers feel that they would benefit if they had the option to tick the items which have been paid. "If I buy a number of different items in a short time, I find it confusing to work out who has been paid and who needs payment. I then have to go back to bank statements and check. Sellers want tools for easy multiple re-listings, for changing from auction to buy-now listings (and vice versa), for emailing clients, and many more.
Here are some more suggestions that may - or may not - be implemented in future:
A tick box that sets the time for Wednesday and Friday crazy auctions. "It would help me not miss an auction because of a wrong time again", says one seller.
SMS notifications. Useful when one can not monitor auctions, or when the email is down. (Due to cable theft, one unfortunate bidrobuyer has been without email for nearly three months!)
Ability to delete past purchases for privacy reasons (for example, in case of discreet items), or because the buyer plans to resell them on the site.
An icon showing whether a seller is currently online: "That way, you know that if you ask a question it will most likely be answered."
Live chat.
Ability to remove multiple items from "track this item" list.
A personal profile page on which users can upload their portraits: "It would be nice if we can know each other better."
Ability to upload videos in the listings.
Publishing all buyers' questions by default, instead of only when the seller answers them: "This will give buyers better feel for the seller".
Allow only thoroughly checked and verified users to sell.
A bidorbuy delivery company.
A bidorbuy escrow service.
Bearing in mind the overall strongly positive perception users have of bidorbuy, the majority will probably agree with the survey participant who made this suggestion: "Do not get the site so tied up with rules and regulations that it's no longer fun."
Pet Peeves
Buyers and sellers are by and large happy with bidorbuy and each other (90% of buyers and 88% of sellers rate their experience with the other party as "good" or "excellent"), but both have issues that tarnish their enjoyment of the site.
The sellers have only a few peeves, but they affect them deeply. To be precise, sellers have only one pet peeve: the non-paying customers and the ensuing sale not compete procedure. Everything else, from slow loading times to copy-cat competition, are in comparison mere annoyances.
In fact, sellers are so frustrated with the customers who fail to honour their bid or order that they would have them dealt with in a decisive manner. Many sellers would like non-paying buyers to be removed for life.
"Once a buyer wins and does not pay for an item, he or she should be locked out of bidorbuy site permanently", says one seller, "because they have breached a legal and binding contract and should not be given the opportunity to repeat the offence". Barring life banishment, sellers would like to be able to block buyers who repeatedly bid, win, and then bale out. "I am losing confidence in buyers as they do not seem to take this site seriously. When they do not follow through an order, I stand to lose time and money. Besides, my administration is thrown into confusion. Buyers must be made aware that bidding is not a game and they must complete the purchase if they win", says one seller.
The list of buyers' pet peeves is much longer. Buyers are very annoyed with sellers who:
Practice shill bidding.
Repudiate a transaction if the winning bid is low.
Overcharge on shipping fees.
Inflate the indicative market price.
Charge cash deposit fees.
Do not supply contact details (especially the phone number) and bank account number.
Do not communicate with the buyers to keep them informed about the post-order process.
Misrepresent the item or do not provide enough information in the description.
Do not provide a good (and truthful) image of their item.
Do not clearly include the size of their item (especially gems).
Send unsolicited emails.
While most see the rating system as a very useful - and, indeed, necessary - tool, a number of users, both sellers and buyers, expressed utmost frustration with parties who misuse this powerful weapon.
Fear of Fraud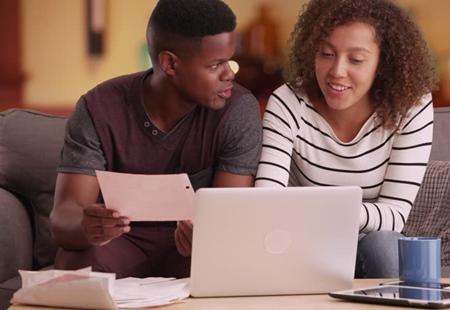 Less than 1% of transactions on bidorbuy can be classified as fraudulent. In fact, only 1.34% of buyers who participated in the February 2009 survey had a poor or very poor experience of any kind with the sellers.
Still, almost 40% of buyers are apprehensive about being cheated by a fraudulent seller. As one buyer says, bidorbuy has many genuine sellers, but all it takes is for one "skelm" to change the comfort of buying on the site.
"I am always a little concerned when selling or buying", says one user, who has had the opportunity to wear both the seller's and the buyer's hat. "I can never seem to shake this paranoia that something will go wrong, even though every transaction I have had so far on bidorbuy was a good experience.
The truth is that one can never let down one¿s guard when buying or selling online. Nor should one succumb to temptation.
"There have been times when I was interested in items valued at several thousand Rands, sold by sellers who had no ratings and were not verified. How do they expect to sell! I am certainly not going to trust them with all that money", says one buyer.
What happens to the buyers who fall victim to fraud? Some refrain from buying on bidorbuy. Some continue buying, but only up to a certain amount. Others carry on as before as far as the amounts are concerned, but start displaying an additional pinch of caution.
Here are some tips from buyers who have managed to avoid getting their fingers burnt:
In spite of some hic-ups along the way, I really enjoy shopping on bidorbuy. I have learnt over the months which users to stick with and which ones to avoid.
"I love to read the comments left by buyers and sellers alike - this does affect my decision when looking at some items.
I generally check a seller's ratings out before placing a bid or buying an item. I also research the market price before taking a leap.
When I buy on bidorbuy I always look at the seller¿s ratings first. I don't mind one or two negative ratings, as we do not all have the same standards and tastes. I also feel that what I buy is my responsibility.
I am not worried about fraud and other unpleasant experiences. I feel that if one adheres to all the guidelines set out by bidorbuy, it's a pretty fail-safe method of buying and selling. On top of it all, it is a lot of fun!
It should also be noted that sellers can fall prey to fraud, mostly due to credit card theft or credit card charge-backs.
Instead of Conclusion and Further Reading
The February 2009 bidorbuy survey contains a veritable wealth of information and observations. We have tried to present here the gist of what users say, without - or with very little - comments. We shall keep coming back to the survey in the bidorbuy blog in order to examine this or that issue more closely.
In the meantime, every user would do well to at least look through these sections on bidorbuy, however impatient they may be to get to the "good stuff":
The basics of transacting on bidorbuy
The bidorbuy buyer protection programme
Some suggestions put forward are in fact already implemented on the site, though they may not be all that obvious. For example, buyers can post the items they are looking for in the Wanted section of the bidorbuy Forum. Make use of it!